Simply put, Sigma's idea-to-install blueprint is about making it easier and faster for customers to buy from CSPs.
"Sigma's EPM and CPQ solutions offer an innovative approach to the challenge of enterprise product management and the need for real time order configuration, pricing and quote capabilities," commented Bob De Haven, General Manager, Worldwide Communications and Media, Microsoft Corp. "We have been impressed by Sigma's commitment to cloud. Sigma's solutions in the Cloud delivered on the Microsoft Windows Azure platform can help CSP's accelerate the time-to-market, improve efficiency and enhance the customer experience. Cloud is a top priority for Microsoft and our goal is to make it as easy as possible for service providers to migrate to the cloud."
Clearly cloud is a key issue facing service providers right now and the recent announcement detailing Microsoft's enterprise partnership with Oracle openly demonstrates their commitment to solving it for their customers.
"We want to make the migration to cloud simple for our customers, regardless of whether they are running Java, Oracle, Linux, WebLogic or any other platform," added De Haven.
This is a fundamental strategic shift for Microsoft who has historically required applications built with competing platforms to be redeveloped using their platform to be compatible with Microsoft products.
But CSPs today are struggling to manage more than leveraging cloud offerings. They are also struggling to manage product roll-outs through a rapidly expanding distribution network that spans everything from direct to virtual to retail channels. The prebuilt integration with Microsoft Dynamics CRM and Sigma's Configure Price Quote (CPQ) product helps operators manage multiple sales channels by tapping into a central repository of accurate and up-to-date product information, through Sigma EPM, and streamlining the process to win business. The company has also developed pre-integration with Microsoft Dynamics CRM and Sigma's Order Management Platform (OMP) so orders can be created and fulfilled seamlessly through order decomposition and fulfillment resulting in a significant reduction in order fall-out (Fig. 1). Add that to their Cloud Services Broker product, which enables CSPs to offer cloud-applications like Microsoft Office 365, and what you have is a new type of system that quickly antiquates the support systems we once knew.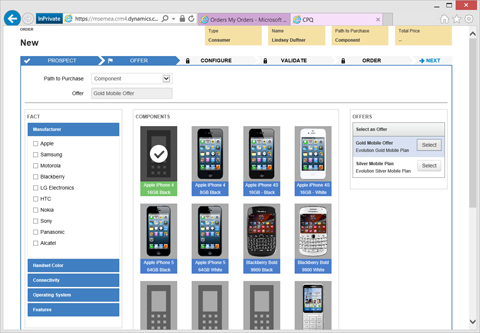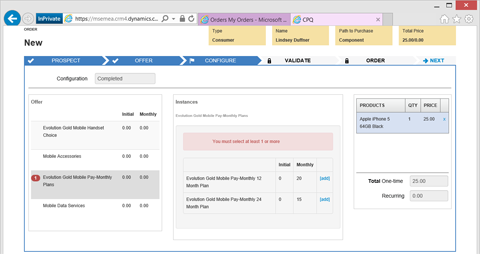 [Fig 1: Microsoft-Sigma Connector Screen Captures]
So, today, the new Sigma Systems can help CSPs create, deliver and capitalize upon new services more quickly, accurately, and efficiently. Simply put, Sigma's idea-to-install blueprint is about making it easier and faster for customers to buy from CSPs. And if we look further down the road, Sigma Systems and their alliance with Microsoft can be leveraged by CSPs to keep up with the rate of change being driven by the customers demand for a digital lifestyle and a rapidly expanding ecosystem and sales channels.