By: Jesse Cryderman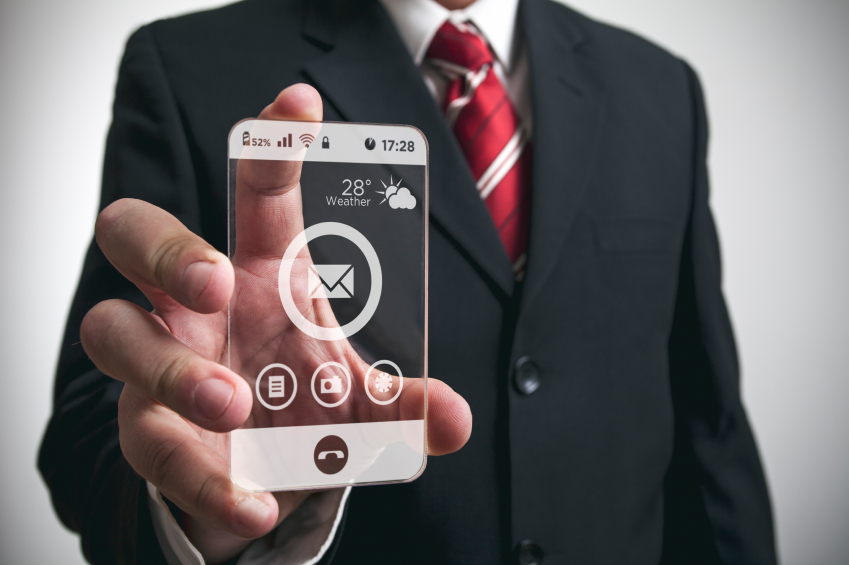 Do you remember what life was like before smartphones? It shouldn't be too difficult-- the culture-changing cellular smartphone is a mere eight years old. The history of wireless telecommunications, on the other hand, is much older. How old? Turn the page back to 1880. That's when Alexander Graham Bell tested and patented the photophone, a wireless communications device that transmitted and received voice and sound on beams of light. Bell believed this invention was his crowning achievement, "greater than the telephone." Bell's implicit observation persists to this day: connecting with wires is cool, but connecting wirelessly is infinitely cooler.
Today, wireless connectivity is all around us. We are literally swimming in wireless signaling, and wireless technology advances faster each year. Smart cars and connected homes, once the subject of science fiction, are now a reality. The cutting edge of wireless technology brings even more magic to the plate. Wearable technology, wireless sensor networking, ambient backscatter networking, and 5G offer exciting new ways for service providers to differentiate and deliver compelling products to the market.
Wearable technology
News flash: nothing in wireless is hotter right now than wearable technology. It's on the cover of numerous publications, from tech mags to fashion and lifestyle rags. By the time this article is published, every company from Intel and Qualcomm to Epson and Samsung will have showcased wearable wireless tech at CES 2014. Google Glass got the discussion going—now it's a global chorus as device manufacturers jump whole hog into wearable tech. It may seem unlikely that people would eschew iPhones for smart watches, but as Wired magazine pointed out in December, ten years ago the thought of using cell phones for email and web surfing (which were, at the time, desktop tasks), seemed foreign. Juniper Research predicts the wearable tech market will be worth more than $1.5 billion in 2014, and Business Intelligence forecasts that the market will grow to more than $12 billion by 2018
Wearables pull data and functionality that already exists in a smartphone and pushes it into the field of view, thus making important data accessible when and where it's needed most. Much of the early development work, therefore, has centered on devices that deliver activity sensing and tracking for use in physical fitness and healthcare.
"The furor about wearable technologies, particularly smart watches and smart glasses, is unsurprising," wrote Josh Flood, senior analyst at ABI Research, in February 2013. Even though they aren't readily available to the public, smart glasses are set to boom. Futuresoure predicts that nearly seven million smart glasses will be sold by 2017, generating close to two billion dollars.
While gallons of ink has been spilled on smart glasses and watches, Angela McIntyre, research director at Gartner, provided some insight into other types of devices that manufacturers will showcase in 2014:
"At CES, we will see athletic shirts with sensors woven in to track heart rate and respiration during training and competitions. Smart undershirts for infants will monitor their heart rate, breathing and sleep. Wearable devices for home health monitoring of the elderly will include clothing and accessories, such as wristbands that can track heart rate, monitor activity level during the day, detect falls, provide location information and send alerts to caregivers."