By: Becky Bracken, Scott St. John, Pipeline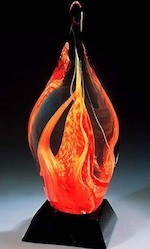 Innovation is the watchword of our industry. Whether dazzling consumers with another game-changing technological development or driving down the cost to transport a gig of data, communications and entertainment (COMET) technologies have two simple choices: evolve or evaporate. That pressure to always move forward beyond what is possible today, to evolve, is the precise spirit Pipeline wants to recognize, appreciate and celebrate.
Pipeline's 2014 COMET Innovation Awards program was intentionally designed to provide objective, target-market validation of technological advancements by those that use them to deliver the world's most advanced COMET services. Specifically, technology provider submissions are reviewed by an external judging panel comprised of executive-level service providers and key industry analysts. At their request, the program was expanded over the last two years so that service providers could also compete. This year, communications service providers (CSPs) are competing in the Most Innovative Service Provider category and competition is fierce across all categories.
This year Pipeline also added a prize worth nearly $50,000 which includes one full year of advertising services for the company that wins the "Technology Provider of the Year" category. This category recognizes the most innovative provider of technology solutions that are enabling the next generation of communications products and services.
"Each of the companies that compete in COMET Awards shape the way we communicate as a society," said Scott St. John Pipeline's Executive Editor. "It's important to underscore these technical advancements so we don't lose sight of how they are being used to break down global barriers and connect us at a human level."

This year's COMET Awards encompass all of the most innovative technology and service provider companies, from the very largest to the most nimble new market entrants. Companies were encouraged to nominate themselves, their partners, their suppliers, and their customers. To date, over 200 nominations have been received for over 100 companies in 10 areas of innovation, including the following categories:
Innovations in Support Systems
Innovations in Networking Technology
Innovations in Customer Experience Management
Innovations in Big Data & Analytics

Innovations in Cloud & Virtualization
Innovations in Security and Assurance
Technical Developments
Most Innovative Service Provider
Most Innovative Technology Provider

Editor's Choice
Technology Provider Nominees
The 2014 nominees are separated into two groups: one for technology providers and one for service providers. The Technology Provider group consists of those that develop technology used by service providers. The 2014 technology provider nominees include the following industry innovators who are providing the enabling technology that transforms the way we communicate as a global community:

| | | |
| --- | --- | --- |
| Accanto Systems | Devicescape | Nextivity |
| Acision | DigitalRoute | NICE Systems |
| Active Video Networks | Ericsson | Nominium |
| Aepona | Essence | NSN |
| Airbiquity | EXFO | OpenCloud |
| Alcatel Lucent | Flash Networks | Openet |
| Altobridge | GENBAND | Oracle |
| Amartus | Gigamon | Orga Systems |
| Amdocs | Hitachi Data Systems | Pie Digital |
| Anritsu | Huawei | Polystar OSIX |
| Apigee | IBM Services Innovation Lab | Qwilt |
| Aptilo Networks | IMImobile | RacoWireless |
| AsiaInfo Linkage | Infinera | Razorsight |
| Astellia | Infobip | Sigma Systems |
| Broadsoft | InfoVista | Starhome Mach |
| Brocade | Intercede | Subex Limited |
| Cerillion | JDSU | SundaySky |
| Cisco | Juniper Networks | Tail-f Systems |
| Clarity | Kyocera | Tech Mahindra |
| Comptel | Microsoft | The Video Point |
| comScore | Monolith Software | TIERONE |
| Comverse | MYCOM | Tom Sawyer Software |
| Connectem | Nakina Systems | Validian |
| CSG International | NetAdmin Systems | Viaccess-Orca |
| Cycle30 | NetCracker | WeDo Technologies |
| Device Cloud Networks | | |