By: Becky Bracken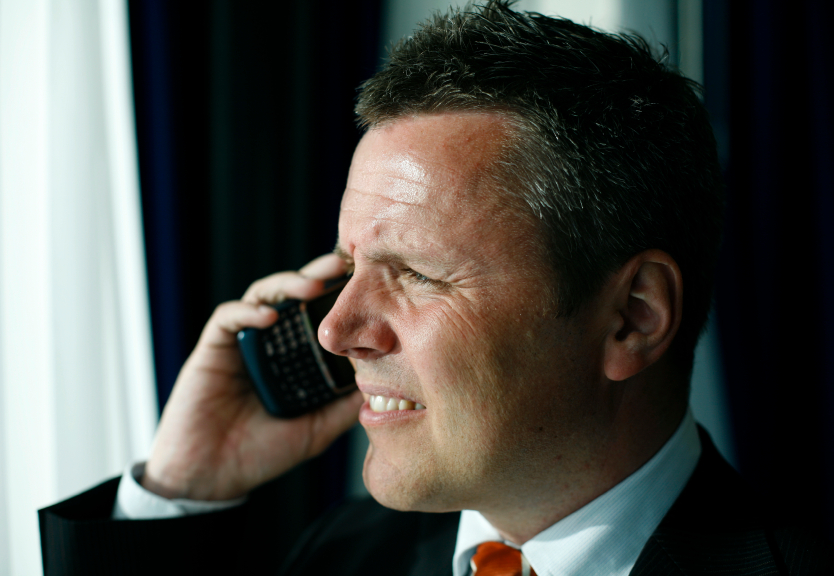 Don't take this the wrong way, but mobile service providers have absolutely zero game when it comes to the art of customer seduction. Sure, we all go through the motions, but where's the spark between customer and brand like they have over there at Apple? Apple's customers appreciate it and can't wait to show it off to all their friends.
Consider how people were willing to learn an entirely new language in order to buy a cup of Starbucks coffee. How can a grande size anything be smaller than a venti? Whatever, that's not really the point. As you and everyone else knows, these brands take the customer experience very personally. When you're in the loving embrace of an Apple Genius or Starbucks Barrista, you can rest assured your every interaction has been thoughtfully and tenderly considered.
But when it comes to consuming mobile services, customers lack passion. To the customer, all mobile service providers are essentially interchangeable: all are beleaguered by the same customer experience problems and way too focused on trying to sell end users on techie sounding 4G LTE speed improvements. Customers aren't interested in industry jargon; they build relationships with brands, not download speeds, something a recent survey on wireless customer satisfaction from Oracle aptly calls the "speeds and feeds" arms race. Not really the kind of thing that gets anyone excited about a brand.
Depressingly, as a result, the same Oracle survey finds that 39 percent of subscribers don't bother switching to a new carrier because they don't really think the competition is any better at providing service.
Mobile service providers can't afford to spend even one more second focused on the transactional nature of their relationships with their customers. In a data-driven environment, mobile service providers are drooling over the prospect of providing an ever-expanding portfolio of digital lifestyle services. The idea that robust mobile coverage at high speeds that needs to be available at all times is no longer a selling point for service; it's a given. It's imperative for service providers to throw on some Barry White, light some candles and amp up the romance to get to the heart of what their customers want.
Just as 2014 was getting revved up, AT&T announced it would offer T-Mobile customers cash and incentives that could add up to more than $450 per line to switch to their service. Here's the pitch from AT&T announced on Jan. 3:
"In addition to a larger and more reliable 4G LTE network, T-Mobile customers who switch to AT&T will benefit from a superior smartphone line-up and award-winning customer service. With AT&T, customers can take advantage of AT&T's new Mobile Share Value plans, which offer data and unlimited talk and text starting as low as $45 per month with no annual contract. AT&T Next offers customers the chance to upgrade to a new smartphone every year for $0 down."
And while cold, hard cash is certainly one way to acquire a new customer, it's the overall customer experience and relationship that will sustain a customer over time and set the stage for romance to sell them an ever-increasing selection of services. The cash was a great way to get attention, but a customer lured by quick cash does not necessarily a lasting relationship make.
Later the same day, T-Mobile USA's CEO John Legere fired back.