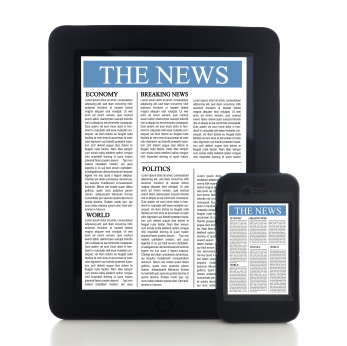 An AI-powered parking space finder. Voice-powered car commands. A 10-year path to more energy-efficient and greener networks. Universal cellular coverage, from even the most remote places on the globe. These are some of the top headlines from this month's technology industry news, along with highlights and product unveilings from the 2022 SCTE Cable-Tec Expo.
The top technology industry news stories from the month are summarized below. To view all the news as it breaks, check out Pipeline's News Center or subscribe to receive our telecom industry news summary.
5G news
In 5G news, American Tower and Verizon Communications have embarked on a new agreement to facilitate ongoing 5G network deployment across the US. In Europe, Nokia and Telia Finland announced the launch of the world's first commercial 5G standalone network with network slicing for Fixed Wireless Access services.
Ericsson and the Aerial Experimentation and Research Platform for Advanced Wireless, funded by the National Science Foundation and a consortium of industry partners, have announced a collaboration on advancing the use of 5G for drone operations in support of smart agriculture. The demo included live monitoring of a field of cattle for grazing patterns.
Alepo released the latest version of its 5G Converged Core solution, with enhancements designed to support advanced 5G use cases in the continued push for innovation.
Optiva is debuting the Optiva Charging Engine, the first 5G telecom charging solution to be transacted through Google Cloud Marketplace, enabling CSPs to rapidly procure the software and connect to other parts of their architecture. Amdocs also unveiled Amdocs Charging, which supports convergent monetization of new services across standalone 5G and beyond. Leading service providers, including two Tier 1 operators in North America, are already using Amdocs Charging.
Network news
Universal coverage from even the most remote locations in the United States? That's the vision for
Coverage Above and Beyond
, a new plan to bring cell phone connectivity everywhere, announced by T-Mobile CEO and President Mike Sievert and SpaceX Chief Engineer Elon Musk. The plan will leverage Starlink, SpaceX's constellation of satellites in low Earth orbit, and T-Mobile's wireless network—perhaps eliminating our dreaded "dead zones" forever.
Comcast announced at the SCTE Cable-Tec Expo that Comcast Cable plans to double its network energy efficiency by 2030, cutting the electricity per consumed terabyte of data in half. The company also announced a successful test of the final technical component necessary to deliver multi-gigabit symmetrical speeds powered by 10G and DOCSIS 4.0 throughout the entire Comcast network, enabling the rollout of multi-gig Internet speeds across the United States, with plans to reach more than 50 million homes and businesses before the end of 2025.
Excited to walk the talk on the cable industry's 10G vision, Teleste announced successful completion of a 1.8 GHz end-to-end network test at the SCTE Cable-Tec Expo's 10G Showcase.
As end users demand more video and data, requiring more upstream and downstream bandwidth, broadband service providers need innovative ways to leverage the spectrum their wired and wireless networks can support. Lindsay Broadband's end-to-end solutions for HFC network rebuilds create high performance networks to 1.2 and 1.8 GHz—and were on display at the SCTE Cable-Tec Expo. UfiSpace also showcased its next-generation OpenXR, OpenZR+ and Pluggable OLT solutions for fixed mobile and broadband networks at the expo. DriveNets is expanding its network cloud ecosystem with leading ZR/ZR+ optics solutions, unveiled at the expo. DriveNets is the first to plug such high-end transceivers into an open routing platform, breaking a