By: Brian Dietz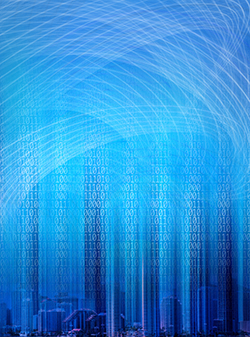 The future of the Internet has a name, and it's 10G.

Imagine a broadband network that is ten times faster than today's networks, delivering Internet speeds of 10 gigabits per second. The next-generation speed, low latency, reliability, and security of 10G networks will have the power to support whatever comes next. In today's ever-evolving digital world, 10G will enable innovators to create a wide variety of new services and applications that will revolutionize everything about the way we live, learn, work, and play.
But 10G is no longer just imagined. It's real. 10G is the future-ready broadband network that will drive the Fourth Industrial Revolution and bring with it the kinds of rich and immersive experiences that once upon a time seemed impossible.
10G vision
As we enter a new era of innovation, broadband networks must continue to stay ahead of consumer demand. This is why the global cable industry announced its vision and roadmap in 2019 to embark on the next great leap forward in broadband technology, called 10G. Whether it's enabling high-definition video streaming and gaming, artificial intelligence, or powering the smart cities and smart homes of the future, the 10G platform will support digital progress.
How to get there
The journey to 10G builds upon today's highly scalable networks that already offer 1 gig service throughout the country. Leveraging existing fiber-rich infrastructure already in place, cable Internet providers are upgrading networks with a combination of technologies that currently exist alongside ongoing advancements of new hardware, software, and techniques that are being developed and tested. To date, cable operators have increased fiber capacity on existing optical access networks, outlined a global baseline for network security best practices, and successfully tested 10G modems.
Four glimpses into the 10G future
The Future Today Institute (FTI), experts in researching trends and calculating how they will disrupt business, government, and society, examined what impacts fully deployed 10G networks could have in America. Amy Webb, CEO and Founder of FTI, pioneered a data-driven, technology-led foresight methodology that is now used within hundreds of organizations. Using data-driven applied research, FTI models growth and innovation to reveal trends and forecast how everything from business models to everyday routines will be disrupted. In exploring how 10G will transform our lives, FTI focused on four key critical industries—agriculture, healthcare, education and entertainment—and use cases within each.
Agriculture
Smart and connected farming ecosystems capable of responding to economic and environmental challenges will be powered by 10G. In practice, smart sensors and nanotechnology will allow farmers to monitor all aspects of farming in real time and to generate key data for more land and animal optimization. This translates to, for example, drones picking fruit previously inspected by cameras for ripeness, or connected sensors monitoring animals' health and welfare while virtual geofences route them to optimal grazing grounds.
In urban areas, AI systems will enable scalable production in all available growth environments, with autonomous robots harvesting produce and adjusting to varying conditions. These systems will also allow individuals to grow their own produce,