By: Joe Spytek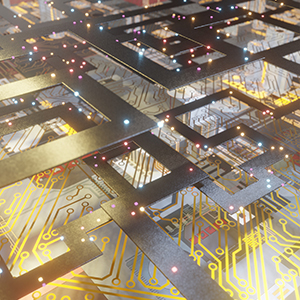 Communication is so fundamental to our daily lives, yet something that many of us living in the more developed parts of the world take for granted. Where would we be without our cellphones, Netflix and social media? Or more seriously, how would many companies and workers have fared without reliable broadband when they were forced to turn to remote working during Covid lockdowns?
It is easy for us to expect consistent, reliable connectivity from all of our devices when going about our daily lives. If one is temporarily unavailable, we have other options to remain connected.
Yet in many parts of the world, there is only a single "pipe" for Internet connectivity, if any access at all. The direct consequences to limited communications can be life-threatening, such as in the case of natural disasters, which may isolate even previously connected areas; or they can be crucial to a company's operational livelihood, on remote oil and gas assets for example, where an outage can mean millions of dollars' worth of operational damages and a serious safety hazard to all onsite.
Direct consequences of inadequate connectivity
According to an October 2020 report from the United Nations, in recent years, extreme weather events have dominated the disaster landscape. In the period 2000 to 2019, there were 7,348 major recorded disaster events claiming 1.23 million lives and affecting 4.2 billion people. As climate change continues to wreak havoc on weather systems, major disasters are likely to continue at an ever-increasing pace.
Frequently, when these disasters occur, terrestrial communications that depend on a network of overhead cables are severed, severely hampering rescue efforts. In the worst cases, they result in loss of life, as emergency services are unable to communicate and get the resources they need. Satellite communications can solve this problem. Following the devastation caused by Hurricane Iota in 2020, the Colombian government immediately adopted a satellite solution to facilitate rescue operations. WiFi hotspots served by VSAT antennas were set up in affected areas. In addition, satellite phones and broadband global area network (BGAN) terminals were given to government officials, providing multiple communication paths.
But it's not just weather than can precipitate a suddenly urgent need for communications. During the early stages of the pandemic, temporary hospitals and clinics were quickly built in regions with inadequate medical facilities. Equipping these with satellite communications permitted the rapid transfer of data—chest x-rays, for example—to offsite medical personnel for rapid diagnosis.
Across the globe, many developing nations are still unable to reach the rest of the world. For example, while there are variations between countries, Internet penetration in Africa overall is only 43 percent and in rural areas this drops to just 15 percent. For these underdeveloped parts of the world, connectivity, which usually arrives in the form of mobile networks, brings tremendous benefits. It facilitates trading, enables mobile banking, helps with education by promoting distance learning, and also allows for remote medical care. A study from the ITU indicates that just a 10 percent increase in mobile broadband penetration leads to GDP growth of close to 2.5 percent in some countries.
Offshore, it's only recently that anything other than basic narrowband networks have been available. Many mariners and offshore energy crew members are regularly away from family and friends for months at a time, and as Covid interruptions caused unexpected delays and quarantines, the need for video communication came to the fore as many three-month voyages turned into six months or even longer at sea. Broadband connectivity is now regarded as so important that at the end of 2021 The Seafarers Happiness Index, a regular quarterly survey of seafarers, indicated that many seafarers will check whether a vessel has Internet access before signing on for a voyage. This however, is set to change as The Maritime Labor Convention 2006 was amended in May, granting seafarers mandatory social connectivity, including Internet access.
Many cruise passengers are even more demanding and expect their digital lives at sea to be indistinguishable from their digital lives at home. As the industry returns to normal passenger loads, the demand for broadband at sea is slated to explode. According to NSR, demand for maritime broadband will increase to 1,500Gbps by 2031, from under 100Gbps last year. While most of this demand will come from the cruise industry and merchant shipping, some of it will also come from fishing vessels and the leisure market.
Indirect consequences
The indirect consequences of limited connectivity, on the other hand, occur when communication to devices or machines breaks down. Consider examples including when an autonomous vehicle stops; faulty refrigeration at sea goes undetected, ruining the perishable produce being transported; credit card transactions can't be made; oil