By: Koroush Saraf - VP Product Management, ZPE Systems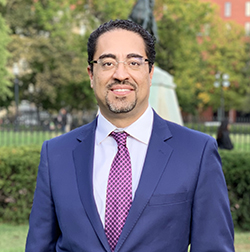 Digital services are like air. When they're available, the modern customer doesn't think about them. But when they're lacking, customers go into a frenzy trying to resume their day-to-day business. This expectation means an organization's revenue is tied very tightly to the reliability of the digital services it provides via its IT architecture. However, meeting business service level expectations proves extremely difficult because of the new reality of hybrid infrastructure. ZPE Systems recently worked with tech giants to solve this problem, and is now sharing this validated reference architecture in the form of a network automation blueprint.
Enterprises and service providers have widely adopted the cloud but remain heavily dependent on data centers, colocation facilities, branch offices, and edge networks to serve applications. In order to provide reliable digital services, IT teams face the challenge of maintaining a growing network of physical and virtual solutions—from servers and routers, to dedicated firewalls, remote sensors, smart building infrastructure, user experience monitoring applications, and a myriad of vulnerability assessment tools. There are too many locations and too many products that require too many experts to operate and secure. Add to it the looming economic recession and potential winter Covid lockdowns, and companies likely won't have enough staff to keep equipment operational.
Despite these obstacles, digital IT services must continue to support business in a reliable and secure fashion. Fortunately, industry tech giants have solved this problem with 'hyperautomation,' a concept Gartner recently defined as the right strategic recommendation for enterprises seeking reliable, secure, and scalable networks at lower operational costs. "Hyperautomation has shifted from an option to a condition of survival," said Fabrizio Biscotti, Research Vice President at Gartner.
However, one problem persists: Gartner provides only the high-level direction for hyperautomation, rather than the practical implementation details or best practice architecture. This article aims to address this gap by sharing the network automation blueprint, a best practice reference architecture for implementing hyperautomation in today's hybrid infrastructure. One crucial best practice is to remove the anxiety of automation by completely separating the automation network from the production network, using Generation 3 serial consoles and out-of-band SD-WAN.
Business leaders are bracing for a winter recession
Companies including Apple, Google, and Netflix have slowed hiring this year and
cut staff outright
. Market indexes such as the Dow are continuing to
plumme
t. Economists are predicting a winter recession, signaling to business leaders that now is the time to