By: Nancee Ruzicka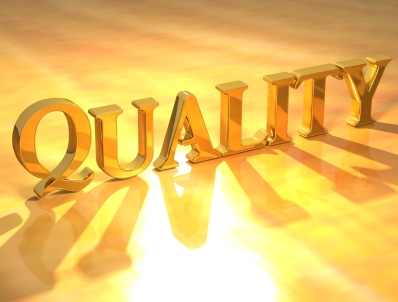 At the end of each year
the telecom industry likes
to look back and review
its
accomplishments and look forward to the new and innovative solutions to come. At a more strategic level, we plan for the next phases of product development and go-to-market campaigns. But underneath it all, there are some fundamental principles that should be periodically evaluated
, because in the
rush to take the latest feature, function, device, or app to market, quality is often compromised. Yet
communications service providers (CSPs)—and analysts—
repeatedly insist that quality will become the key differentiator in our fiercely competitive
industry
.
Since network and ICT (information and communications technology) infrastructures are now considered critical, network operators and CSPs of all types see the need for 99.999 percent, or "five nines," availability. Much of what is offered today as a connected service is considered "two nines," or 99 percent, which translates to a total of roughly four days a year of unavailability.
Can your business go without critical applications and connectivity for that long? Can a hospital or pharmaceutical supply chain? A connected economy relies on the availability, scalability, security, and quality of public and private ICT infrastructures; if they can't meet the availability and performance standards of the past, today's operators won't survive very far into the future.
Not just the network
Discussions about quality aren't limited to infrastructure: there's also a growing need to address the quality of OSS/BSS solutions. Software quality will become a discriminating factor when choosing those solutions and defining service-level agreements (SLAs) for managed services and cloud solutions. OSS/BSS development will focus on software scalability, reliability, availability, and security in a manner that's consistent with the requirements placed on hardware.
The development of software to fill an app store is entirely different from the software design and development discipline required to build the complex transaction-driven applications that can manage connected customers, products and infrastructure in real time. The quality of product catalogs and applications for order management, fulfillment, assurance, and billing must be proven beyond current standards that allow fallout and require manual processes. The volume and complexity of customers, products and transactions requires that OSS/BSS be more rugged, which in turn requires that software development be more disciplined.
There is a balance between traditional software-development life cycles and agile development methodologies. Seemingly endless business requirements and system-specification reviews are time-consuming and counterproductive, but it's critical that these requirements be understood and articulated to developers. Likewise, agile development doesn't mean that developers and project managers can do away with unit testing or end-to-end interoperability testing. Quality and agility comes from the simplification, not the elimination, of the disciplined steps that are needed to define and deliver reliable software.
Rather than relying on pricey contractors to swoop in at the last minute and save the day, CSPs and OSS/BSS vendors can benefit from establishing a program management office (PMO) that adds structure to the development, integration, testing, activation, and support processes and requirements to ensure that quality is an everyday consideration rather than a nebulous metric.