By: Jesse Cryderman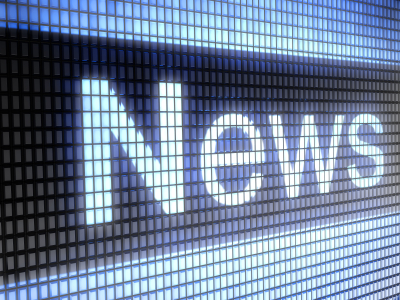 CSPs respond to Typhoon Haiyan
The biggest news story of the past month came not from a factory, boardroom or government, but from Mother Nature. Early in November, Typhoon Haiyan hit Southeast Asia with extremely high winds—nearly 200 miles per hour—becoming the strongest storm ever recorded at landfall. Particularly hard hit was the Philippines, which experienced massive destruction and the worst storm-related death toll on record. The disaster left 11 million people without homes.
As relief agencies sprang into action, global communications service providers (CSPs) joined in goodwill efforts. Vodafone deployed its Instant Network to support aid workers and deliver much-needed connectivity in badly damaged areas. The Vodafone Foundation Instant Network utilizes portable turnkey base stations small enough to travel on a commercial flight or in a small car.
Sprint offered to waive charges for calls and text messaging to the Philippines, as well as charges accrued by customers residing in the Philippines, through December 7. Virgin Mobile and Boost Mobile customers received the same benefits, while Verizon and AT&T took similar steps.
Now that they offer voice communication, multiple-system operators (MSOs) in the US participated as well: Comcast and Time Warner Cable both extended free calling to the Philippines through the end of November. Comcast also offered zero-rated text messaging.
LTE-Advanced arrives in Europe
The US has led the UK in the next-generation mobile-network race for many years, but that era may be ending: on November 6, EE, the UK-based joint-venture of Orange and T-Mobile, became the first mobile operator in the Western world to deploy LTE-Advanced.
As is the case with most announcements of this sort, there's a catch: only users in London's Tech City cluster will get to experience LTE-A, and a wider rollout isn't planned until mid- to late 2014. Still, delivering 300 Mbps (megabits per second) mobile service is an achievement, and EE now joins Korean mobile operators LG U+ and SK Telecom as a leader in this next-gen technology.
Huawei, a primary technology partner for the ultrafast network, says the new speeds are made possible by carrier aggregation, a feature that enables the use of multiple carrier channels.
SDN update
Network virtualization is white-hot. As standards-development organizations attempt to software-defined networking (SDN), Cisco debuted its own standard last month in conjunction with its acquisition of Insieme Networks: Application Centric Infrastructure (ACI). Although touted as an open architecture, the launch of ACI is clearly a move to keep network virtualization within Cisco's control, as the full benefits of ACI won't be realized with non-Cisco gear. Software-controlled networking also underpinned Amdocs's purchase of Celcite last month, and Pacnet's new SDN-enabled network as a service (NaaS) went live, adding further proof to the claim that virtual networking is the future.
Interoperable LTE
4G LTE is all the rage, but despite its universal appeal, it's not exactly the same tech depending on where you live. Two varieties exist: TDD-LTE and FDD-LTE. Why can't it be both? At the tail end of November, China Mobile demonstrated that interoperable LTE is possible. Last October, Pipeline predicted that rise of interoperable, global LTE. China Mobile's demonstration isn't just a vote for technology partner Huawei, but a peek into the future.