By: Gadi Ben-Gad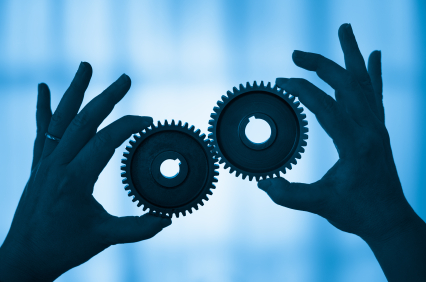 Customer experience management, or CEM, has become one of those industry terms, not unlike Big Data (and "convergence" some years ago) that has come to mean different things, depending on whom you ask. But we can agree that CEM, broadly speaking, refers to the various aspects of ensuring that the customer experience—the critical link between a service provider and its customers—be a positive, productive and satisfying experience. We can further agree that many disparate elements play a part in CEM: everything from a user's quality of service (QoS) and connection, to the content and applications being accessed (perhaps video, messaging or games) to price (although a better term might be "value").
But there is an aspect of customer experience management that has, thus far, remained largely unexplored: how over-the-top (OTT) providers and communications service providers (CSPs) can leverage each other's unique strengths and assets to deliver enhanced user experiences to end users. Collaboration is a somewhat new notion in the industry, as CSPs and OTT providers still, for the most part, view each other as competitors. But the reality is that working together can allow both to succeed. Partnering with OTT providers can allow CSPs to battle data commoditization by introducing value into their data plans, while partnering with CSPs can allow OTT providers to better differentiate their services.
Consider this: The move of applications such as Facebook and Skype onto mobile devices has completely transformed how we communicate and manage our daily affairs. Millions of frequently used OTT applications and services are on a growing variety of connected devices. This widespread use of apps and services poses many challenges for both the CSPs and OTT providers.
Being left out of their own party
CSPs are increasingly faced with the problem of data service commoditization as more and more data is consumed. We are accustomed to being connected everywhere, many of us with unlimited "all you can eat" data plans. Meanwhile, the average revenue per user for data services is quickly decreasing as data connectivity is taken for granted. CSPs are faced with the need to introduce value back into data plans by creating a differentiated user experience to battle inevitable commoditization. Furthermore, the increasing use of OTT applications and services exacerbates the revenue problem that unlimited data plans have caused.
The capital expenditure to support OTT is costly for CSPs. Billions must be spent to deploy next generation networks (e.g. LTE) to support the growing demand for high quality data. However, CSPs don't necessarily see any added return on this investment with OTT providers driving much of the traffic. New mainstream IP messaging and voice apps also have an increasingly negative impact on revenues from legacy services such as SMS and voice. CSPs are facing an urgent need to reconsider their data strategies and find a way to get into the OTT game.