By: Becky Bracken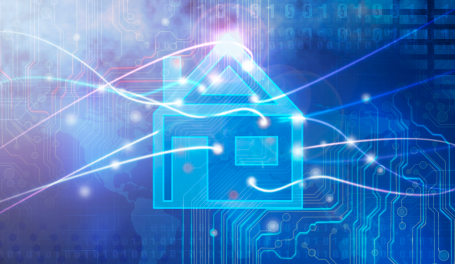 Connecting every person, place and thing to the internet is a heady concept on its face, but we're already well on our way: Welcome to the Internet of Things (IoT). Houses can secure themselves and turn off the lights. Cars are becoming mobile internet devices that just happen to have four wheels. And the key for mobile network operators (MNOs) that want to cash in on the global hookup will be making a case for value beyond simple connectivity.
Visiting Australia in October, General Electric vice chairman John Rice spoke to the Australian Broadcasting Corporation's Inside Business about his company's plans to embrace machine-to-machine communications, or what he terms the "industrial internet," saying he expects M2M to manage assets, boost productivity and create jobs. "It's absolutely just beginning."
When a member of the top brass at GE, which has interests in every industry from healthcare to aviation, gushes over the prospects of M2M, there's no denying that IoT has officially hit the big time. So now what?
Gartner Research shares Rice's enthusiasm for M2M's growth potential, predicting that by the beginning of the next decade more than 30 billion connected devices will be active, in turn creating more than $1.9 trillion in added value to the economy. Compared to a measly 2.5 billion connected devices just four years ago, most of which were cell phones, that's an explosive rate of growth by any measure.
Manufacturing, healthcare and insurance are the verticals leading the M2M charge. "While in 2015 the combined IT and telecom market will hit nearly $4 trillion, the incremental revenue generated by the [IoT's] suppliers is estimated to reach $309 billion per year by 2020," stated Peter Sondergaard, Gartner's senior vice president of research, in a November press release. "Half of this activity will be new start-ups, and 80 percent will be in services rather than in products. The Internet of Things is a strategically important market. It will accelerate fast and will drive both revenue and cost efficiencies."
But for MNOs and communications service providers (CSPs), widespread M2M deployments and their promised revenue bonanza present some real challenges.
M2M access technologies matter
M2M communications require consistent mobile-network availability. Cellular connectivity obviously represents the greatest revenue opportunity for MNOs, but according to Infonetics Research analyst Godfrey Chua, Wi-Fi connectivity is a real threat to their market share. His data shows that in 2012 the clear majority of the 1.4 billion worldwide M2M connections were made through personal area networks (PANs), although M2M cellular and wide area network, or WAN, connections present the largest opportunity for MNOs, and are expected to triple by 2017.
"What's often overlooked about M2M is that it will be delivered to the world by way of a portfolio of access technologies," said Chua, who heads up the M2M and Connected World program at Infonetics, in a recent news release. "Cellular networks represent the most meaningful revenue opportunity for operators, but by far the most popular way to connect to M2M services is via PAN wireless technologies such as Wi-Fi, Zigbee, Bluetooth, and IP500, which do not generate connection revenue. It's critical that mobile operators incorporate a broader view of the various M2M access technologies into their M2M strategies."