By: Jesse Cryderman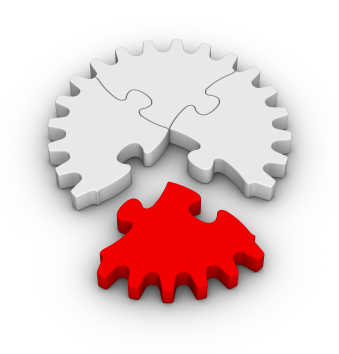 Telefónica acquires E-Plus
If you can't beat 'em, join 'em. European network operators are pursuing the same kind of M&A strategy as their US counterparts. Last July, Telefónica Deutschland, operating as O2, moved to acquire KPN subsidiary E-Plus for $10.7 billion, which, with combined revenues of 8.6 billion euros, would result in a new leader in the German mobile market. The deal still has to clear regulatory hurdles, but the global trend toward consolidation is undeniable.
Emeka Obiodu, principal analyst for telco strategy at Ovum, believes it's inevitable. On the consulting firm's website last summer he wrote, "Indeed, the deal reduces the number of players in Germany to three, in line with Ovum's prediction that three players in European markets seems to be the balance in order to ensure adequate market competition while retaining healthy profits for the players.
"As the third and fourth players, O2 and E-Plus did not have the scale to adequately compete in a market where ferocious price competition has led to declining revenues and profits for telcos," he added. "This deal catapults the combined O2/E-Plus to be the mobile market leader in Germany, with over 37% mobile market share [at the end of 2012]. For Telefonica, it looks canny how it has struck a deal to become the largest telco in Brazil (through taking control of Vivo), the largest market in Latin America, and now it is doing the same in Germany, the largest market in the EU."
AT&T offers $1.2 billion for Leap Wireless
Also in July, AT&T announced its intent to buy Leap Wireless, better known as Cricket, for about $1.2 billion. Cricket operates CDMA networks that are incompatible with AT&T's, so what does the bigger carrier stand to gain? Spectrum—that's the name of the game these days.
The problem is, AT&T doesn't have the best approval rating with the feds when it comes to pooling spectrum. With the recent Sprint/SoftBank and T-Mobile/MetroPCS mergers, the FCC indicated a willingness to allow midmarket consolidation, but will it sign off on further spectrum consolidation at the top?
On October 30 Leap Wireless stockholders overwhelmingly approved the deal. Doug Hutcheson, the company's chief executive officer, made an official announcement the following day, saying, "We are pleased with the outcome of yesterday's vote and thank all of our stockholders for their support. Stockholder approval is an important milestone on our path to completing the merger with AT&T."
AT&T seems confident the acquisition will go through—and intends to consolidate its current prepaid brand, Aio Wireless and is making plans for Aio customers to leap onto Cricket (pardon the pun).
Samsung buys Boxee for connected-TV capabilities
Video is all the rage these days. How it's delivered and monetized are popular topics, but lately, who's playing in the ecosystem is what's generating headlines.
In 2013 (so far, that is) Ericsson bought Microsoft's IPTV platform, Mediaroom; upstart Aereo began streaming broadcast television in Boston and Atlanta; and Intel announced plans to launch a pay-TV service. More big news broke on July 3 when Samsung announced it had paid $30 million for Boxee, whose set-top boxes (STBs) can record and stream content to TV sets.
Boxee's website confirms the transaction: "We're pleased to announce that the Boxee team will be joining Samsung." The South Korean manufacturer will likely incorporate Boxee's technology into its connected TVs to produce a model that eliminates the need for an STB while providing on-demand and DVR functionality for video from a wide variety of content networks.