By: Jesse Cryderman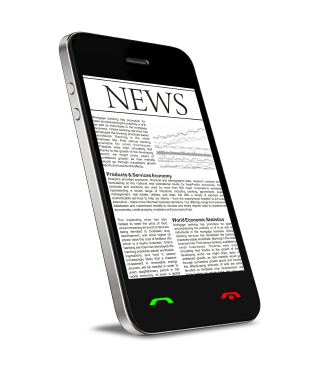 The Internet of Things (IoT) is certain to bring millions of connected devices into our living rooms, cars, and personal lives, but service providers are still looking for bankable uses cases. One is the Nest, the "learning thermostat" that has really caught on. Frontier Communications is now offering the Nest with new high-speed internet accounts, perhaps signifying an IoT bundling trend. Frontier is offering the device to both new and current customers at a significant discount to customers of Frontier Secure, a digital life service offering.

Kelly Morgan, Senior Vice President and General Manager for Frontier Secure, notes, "The Internet has become so much more than smartphones, tablets and computers. As the gatekeeper to the digital world for our customers, we take pride in enhancing our customers' digital lives and helping them save energy and money with the Nest Thermostat."

AT&T has provided home media products, like the Microsoft XBOX 360, to its U-Verse subscribers. What's next, talking toasters from Comcast? Don't blink--this may very well come to pass in the next year!
FCC Fines AT&T $100M for Limits on Unlimited Plans
Unlimited plans are attractive, but are they truly unlimited if their usefulness is constricted after a certain point? That's the question the FCC asked of AT&T's unlimited mobile plans, and the conclusion it came up with is likely to put other U.S. mobile operators on notice.
The government agency announced today that it will fine AT&T $100 million for allegedly violating transparency obligations and misleading consumers by throttling unlimited mobile data plans. The practice is wide-spread throughout the industry, and typically grants users unlimited mobile data, but only so much high-speed LTE mobile data. For power users, the slow down is dramatic and sometimes debilitating.
In 2011, AT&T implemented a "Maximum Bit Rate" policy and capped the maximum data speeds for unlimited customers after they used a set amount of data within a billing cycle. The capped speeds were much slower than the normal network speeds AT&T advertised and significantly impaired the ability of AT&T customers to access the Internet or use data applications for the remainder of the billing cycle.
The Commission charges AT&T with violating the 2010 Open Internet Transparency Rule by falsely labeling these plans as "unlimited" and by failing to sufficiently inform customers of the maximum speed they would receive under the Maximum Bit Rate policy.
"Consumers deserve to get what they pay for," said FCC Chairman Tom Wheeler. "Broadband providers must be upfront and transparent about the services they provide. The FCC will not stand idly by while consumers are deceived by misleading marketing materials and insufficient disclosure."
"Unlimited means unlimited," said FCC Enforcement Bureau Chief, Travis LeBlanc. "As today's action demonstrates, the Commission is committed to holding accountable those broadband providers who fail to be fully transparent about data limits."
T-Mobile Suffers SMS Outage, Ruins Dates
In these heady days of mobile streaming video and 4G LTE, we tend to forget the importance of the byte-sized SMS text message. That is, until SMS stops working. When messaging fails, we're reminded of its importance, and also how easily our best laid plans can come unraveled. Nothing upsets a customer more than a ruined date--just ask T-Mobile.
A widespread SMS outage on T-Mobile's network Tuesday night caused millions of text messages to be delayed or lost in transit. The problem affected T-Mobile customers (and their potential dates!) across the country. As of 11:45 p.m. EST on Tuesday, the problem was not yet resolved. T-Mobile posted a tweet acknowledging the outage, writing, "Our engineering teams are aware, and working to get this resolved for you as quickly as possible!"