By: Jesse Cryderman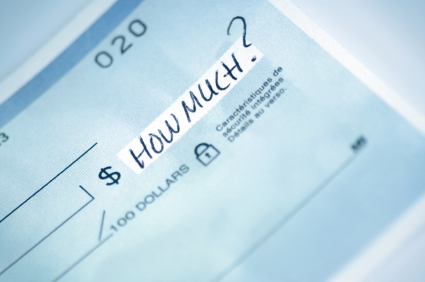 Buy one get one free. Subscribe today and get six months free. Sign up and get a free ride. Switch to Comcast, get free HBO. Everywhere you look, companies are luring in customers with free stuff, and this is certainly true in the integrated communications and entertainment (ICE) technology space. Free is great, but can it pay the bills? Is it possible to actually compete with free?
The answer is a conditional yes. If the success of companies like T-Mobile and France's aptly named Free are any indication, it is definitely possible, but it all depends on how you define free. First, let's take a look at the competitive environment, and where service providers should be on the lookout.
Times, they are a changing
Competition in telecom has never been more intense. What was once characterized as a battle between telcos and cablecos has now been blown open by over-the-top service providers and web-based real time communication. The traditional bread and butter for telcos--telephony and messaging--has been usurped by agile upstarts like Skype, Facebook, Google, and countless others. So even as the use and popularity of voice and messaging increases each year, the value that is ascribed to these services declines. Core technologies used for telephony and messaging are being redefined by innovative competitors, and network operators must keep these threats front of mind, but also can learn from these developments to create their own low-cost service offerings.
Google Hangouts and Project Fi
Google has slowly but surely pushed itself deeper and deeper into the realm of telecom. It doesn't hurt that the majority of smartphones on the market come pre-bundled with Google's alternatives to operator-delivered voice, chat, and storage. Google + still struggles to gain relevancy as a social media network, but other solutions from big G are true competitive threats. What began as Google Chat evolved into Google Hangouts, a unified communications platform of sorts that is used by companies like Uber for business meetings. The integration of Gmail and Hangouts makes it very easy for those in the Google ecosystem to turn up a multi-user voice or video call at a moments notice. In fact, there is really nothing available from most mobile operators that compares. While this is a front-end service, there is a more interesting development on the backend: Project Fi.
Google's Project Fi is a direct threat to connectivity as delivered by mobile operators. Project Fi is a Wi-Fi-first communications model that also piggybacks on T-Mobile and Sprint networks when necessary. It's like a much better version of Republic Wireless, or other Wi-Fi-first, lower-cost service models. Project Fi also offers an international flat rate in 120 countries.
The service first launched in April. Nick Fox, Google VP of Communications Products, explained some benefits of Project Fi at launch: "As mobile devices continually improve how you connect to people and information, it's important that wireless connectivity and communication keep pace and be fast everywhere, easy to use, and accessible to everyone. That's why today we're introducing Project Fi, a program to explore this opportunity by introducing new ideas through a fast and easy wireless experience."
What effect does this have on mobile operators? With Project Fi, Google turns the MNO into a dumb pipe. It transfers connectivity revenue from MNO to Google and capitalizes on this with Google's ad revenue engine. Interestingly, though, Project Fi is probably competing with Facebook just as much as telecom operators with Project Fi, as the end goal is to have the largest network of users, which directly impacts ad revenues.
There are drawbacks, however, which will probably keep Project Fi from growing rapidly. The biggest drawback is that Project Fi only permits customers to use one phone: the Nexus 6. If you like your Samsung Galaxy 6, or you're in Apple land, tough cookies. Like Republic Wireless, Project Fi is likely to appeal to a small user base.
Facebook
Who would have guessed that a social network would turn into one of the largest and most influential companies on the planet? Facebook has two things that should scare the pants off mobile network operators: more users than any other telco on the planet and deep pockets.