By: Sonu Aggarwal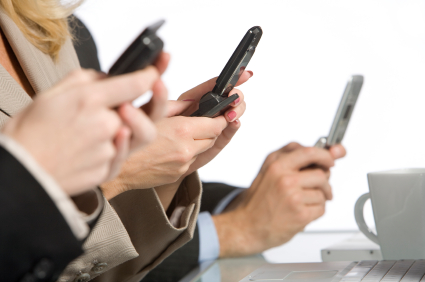 Today's tech-savvy workforce has high expectations for mobile communications to conduct everyday business, and understandably so. With ubiquitous smartphones and tablets boasting "do-it-all" capabilities anywhere, anytime, mobile employees take it for granted that they should be able to do their jobs on-the-go with the same level of reliability and quality as their in-office counterparts. According to IMS Research, smartphone sales are expected to increase from 420 million worldwide in 2011 to more than 1 billion in 2016. Additionally, Frost and Sullivan projects that business tablet shipments will reach 49.1 million this year.
The recent launch of Microsoft's Skype for Business will further change and enhance the mobile workforce landscape. With Skype for Business, enterprise customers will have access to familiar software that looks and feels like Skype's consumer-facing client application. The recognizable UI removes the hurdle of a steep learning curve in a business environment, which should translate into higher end-user adoption and ROI. The key for Skype for Business is that it comes with enterprise-grade security and compliance features that allow IT to better administer and control the software's use within the organization. This combination of consumer and business feature sets could position Skype for Business for profound growth.
The "bring your own device" (BYOD) movement is becoming mainstream but not without challenges. Many have invested in mobile device management solutions to encourage and enable increased end-user adoption of company protocols and security requirements. However, the logistics of enabling a truly mobile workforce are complex and demanding – especially when it comes to unified communications (UC).
So how can companies satisfy both employee demand for BYOD and achieve the benefits of UC? The answer lies in company-wide collaboration, a phased approach to deployment and proper end-user education.
Growing Pains of UC and BYOD
The democratization of communication has dramatically changed the landscape of corporate communication. With free applications, such as WhatsApp, Live and Facebook, enabling workers to send messages, take photos and share information instantaneously, corporations are being driven to put products and policies in place to track, secure and monitor these interactions for the corporate environment.
Though the BYOD tide is strong, enterprise UC for BYOD is still in its infancy. Due to the cost-free nature of many consumer communication applications, employees are willing to accept a certain level of quality and experience for the sheer ability to communicate with others for free. However, taking things from there to an enterprise grade service where you can run business scenarios in a secure environment, is a major step. It's in this sweet spot that Skype for Business can help fill a void. UC's real-time functionality places unique demands on how certain applications communicate with different end points and the server environment, in order to retain voice quality and low latency during video and voice calls. Often times, BYOD sandboxes are focused on security and authorization perspectives rather than a real-time perspective. So the engineering challenges required to create a BYOD sandbox in a UC-friendly way present additional engineering hurdles that companies are still trying to overcome. That being said, the promise of BYOD and UC is real, and can be accomplished with a strategic plan of attack.