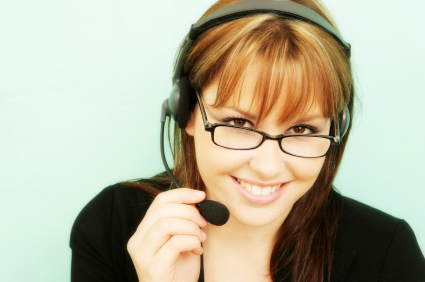 Today's growth in digital devices and the normality of social media and word of mouth recommendation has meant that it has never been more important for companies to adopt a more sophisticated approach to customer service. This is especially true for the mobile industry, where markets are saturated. A recent study from Pew Research centre has suggested that over 90 percent of adults in North America alone own or use a mobile phone, and 67 percent use a smartphone. Furthermore, 1.35 billion smartphones are expected to sell globally and 4G subscriber numbers are expected to exceed 10 million by the end of 2015.
Yet, despite the availability of mobile services and number of service providers across the world, the commoditisation of voice and messaging, coupled with the destabilising impact of over-the-top (OTT) communication services such as WhatsApp and Skype on revenues is preventing mobile network operators (MNOs) from entering competitive price wars. With many operators finding it more cost effective to try and keep an existing customer than to try to win a new customer, customer service experience is becoming the new battleground, with a clear call to action to progress towards a more customer-centric model.
However, the mobile industry is playing catch up compared to other industries when it comes to customer experience. When looking at the world's favourite brands, MNOs only start to feature at number 58 (Vodafone), with Virgin Mobile lying in 73rd position and O2 at 80th. So it's clear to see that pressure comes not just from a need to compete within the mobile space, but also from rising consumer expectations based on the experience they receive and expect from other key brands in their day to day lives. However, according to the latest research from Astellia on customer service in the mobile space, operators are failing to meet these customer expectations.
Our research shows that 50% of mobile customers surveyed claim they are dissatisfied with the level of customer service from their mobile operator, and there are clear disparities between customer expectations and operator assumptions. The majority of MNO respondents, for example, believe their customers will wait up to one day for network problems to be resolved, and a further 26% believe their customers will wait up to three days. Unfortunately for MNOs, the reality is that almost two thirds of consumers want their network-related problems to be solved within an hour, and only 28% are prepared to wait up to 24 hours.
Despite this customer-imposed, one-hour window of opportunity to address all issues, alarmingly, less than 5% of mobile operators are managing to successfully resolve network-related issues during the first call. These types of problems account for one third of all calls and cover data speeds, voice network coverage and internet access. Moreover, two-thirds of mobile customers, for example, expect contact centre agents to be able to resolve their issues within six minutes, but more than one-third of those same customers don't believe that operator representatives have access to the data needed to do so; from customer usage to location details, network data, and quality of experience. In addition, half of respondents believe their MNO contact centres do not have the prerequisite tools to deal with customer problems and 80% believe that their agents spend too much time accessing the correct tools and information to resolve the problem.