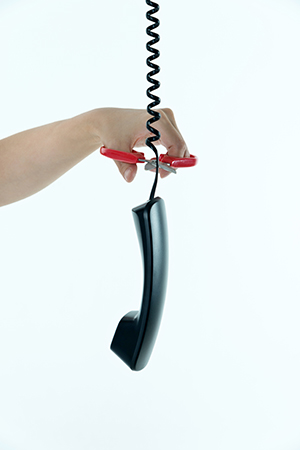 Customers are a fickle bunch, and managing the customer experience (CX) can be a challenge. On one hand, providing a superior CX is a necessity to avoid churn and establish a solid brand. But on the other hand, CX can be tough, expensive, and can be counterproductive to growth if done improperly.
Around the turn of the century, VoIP telephone service was just beginning to take off. One of the leading VoIP providers, Sunrocket had an all or nothing CX strategy. Founded by executives from then telecom-giant MCI, they threw everything at it. The customer was always right. Anything you wanted – from features to services, to the devices themselves – were yours..and largely for free. After all, customers hate to pay for things; so why not simply give them everything they want? They figured if they delivered the best customer and service experience in the world, they would never lose any customers and their business would always continue thrive. They were wrong. Just 3 years after their launch, Sunrocket customers – who truly loved them – picked up their phones to learn their phones, beloved VoIP service, and Sunrocket were all dead. They simply ceased to be.
To a large degree Sunrocket got CX right, but they got CX efficiency very wrong. Sunrocket customers truly loved them. Great people, great products, and great service. But, at the end of the day there has to be a, hopefully successful, company to love. And even though customers may not love the notion of paying more, customers will pay up for exceptional brands and quality. But balancing quality and efficiency can be a difficult act. Companies can and must charge for superior service so that they can invest in CX, efficiently.
CX is becoming even more complicated today. Brands now serve as a moral compass, and customers can churn on principle alone. You're not carbon neutral? Churn. Your executive team doesn't reflect diversity? Churn. Your company does business in Russia? Churn. The immediate reaction may be to throw caution to the wind and jump on the CX bandwagon, but at what point does good CX become bad business? This is why this issue of Pipeline is so important.
In this issue of Pipeline, we explore the many facets of CX. Arelion, formerly known as Telia Carrier, explores the evolution of CX in the new world. Oracle demonstrates CX value creation and delves into real-time CX and customer-adaptive charging. Martello Technologies shows us how enterprises can boost hybrid productivity with digital experience monitoring (DEM), and Catchpoint walks us through the digital experience (DX) from the edge to the enterprise. Element critical shows us how to fill the hyperscale hole to optimize enterprise operations. Flueid Software underscores the fine line between profits and consumer data and privacy protection. Cloudsmarts illustrates a CX strategy to help businesses ascend the CX ladder. Mobilise shows us how service providers can enrich CX with eSIMs and data analytics. VCTI and LotusFlare team up to discuss how they are enabling digital CX with a digital transformation reset, and LightRiver looks at the importance of the user experience (UX) as it relates to network management and better serving customers. All this plus the latest industry news and more.
We hope you enjoy this and every issue of Pipeline,
Scott St. John
Managing Editor
Pipeline
Follow on Twitter | Follow on LinkedIn | Follow Pipeline