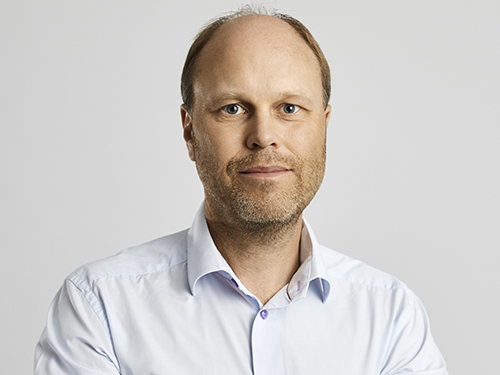 In the world of network operators and carriers, customer experience (CX) was, for a long time, thought of only in terms of the data going down the fibers: was it reliable and fast enough? But the world of CX is changing. In the same way that customers' use of data has evolved, there are now much higher expectations around CX. And CX really matters because it has never been easier than it is today for customers to move to another provider.
Defining CX around something as simplistic as reliability and performance is a huge mistake. It ignores that most customers still want to deal with a human being at different points in their journey, whether it's to discuss solutions or pricing, or to deal with an outage they are experiencing. These interactions matter, and of course everyone has personal preferences about how they take place. Some are happy to provision services online in the same way that some consumers will buy a new television without seeing the picture and experiencing the device in a store. At Arelion, we see many of our customers now relying on our online portal for day-to-day network management. Matters related to pricing, finance and faults are those for which customers are most likely to want to pick up the phone and speak with their account manager or service manager.
Operators seeking differentiation need to rise to the challenge, offering a better customer experience that removes friction from processes and gives customers much more visibility over the network. Self-service and automation are playing a big part in delivering this kind of experience. For example, queries relating to service delivery and fault management can become largely an online experience if the right user experience and transparency are available through customer portals. But what are some of the key changes taking place that are demanding this evolution from our industry?
Customer sensitivity to faults is rising
What customers need from us as carriers is changing, and the bar is being raised. Customers have always been rightly sensitive to any disturbance on the network. However, during times of crisis and in the post-pandemic era, we see that patience runs exceptionally thin when it comes to network outages. While customers would always be concerned if there was an outage, today we see that customers are concerned with all categories of faults. For example, lower category or lower impact faults concern customers more today than they did 18 months ago, according to our own data. Customers who need reliable network access will not hesitate to rank a provider negatively if the service is down. They are also looking for faster support with incidents, network outages, issue escalations and customer requests.
Demand for greater transparency is growing
Many clients have extremely sensitive applications that are affected by every network event. As a result, customers want more information about what is happening on their connections and the wider network. They are no longer satisfied with general statements about the network being down; they want granular details. Real-time information is the new order of the day, supplied straight to customer dashboards in a way that allows them to analyze and understand events and the relationship with their applications quickly and in detail. But crucially, giving a good customer experience demands that such data is provided in a way that can easily be played with and analyzed—just churning our thousands of data points has nothing to do with CX.
A desire for more honesty
Giving customers information about what is happening on the network is about being more open and, in some cases, honest with customers. Ultimately, the truth will come out regardless of how a carrier tries to portray an outage to the world. The wider community will always be conducting its own analysis, so any sense of economy with the truth will invite closer scrutiny. We must be brave enough to say we have failed, recognize our weaknesses and be forward-thinking about preventing failures like this from happening again. It is certainly fair to say that in the past, as an industry, we did not have a great reputation for admitting the cause of faults, and we still see examples