By: Rob Doucette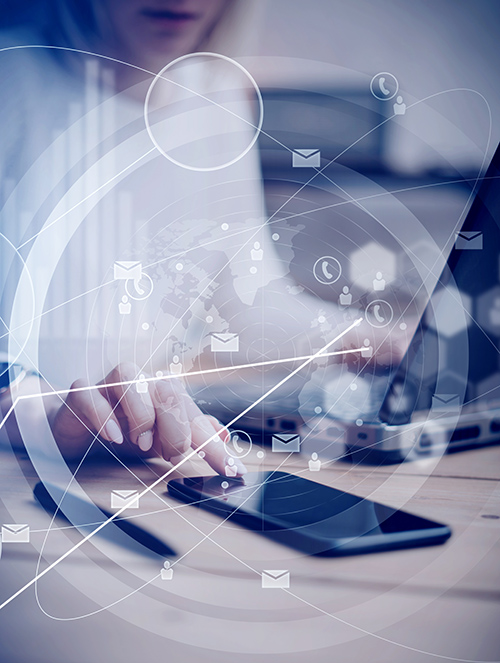 Two years into the pandemic era, it's clear that the hybrid workplace model is here to stay. And along with new opportunities, it brings new challenges.
Recent EMA Research found 82 percent of IT leaders view Microsoft 365 (M365) as mission critical or of high importance. The research also noted that 21 percent state an outage has a critical impact on the organization to the degree that business productivity grinds to a halt. What is almost as shocking is that just 10 percent report having proactive or end-to-end views of these critical applications.
This gap becomes even more pronounced when it comes to managing Microsoft Teams (Teams) performance. The hybrid workplace has increased reliance on these cloud collaboration capabilities for almost all enterprises, with 82 percent reporting usage at least doubling.
DEM is gaining popularity
With a hybrid workforce as our new reality, digital experience monitoring (DEM) is taking on an integral role in organizations' productivity and viability. Enterprise software is expected to lead IT buying with more than 11 percent growth from 2021 to 2028, according to recent research. More specifically, the market for M365 DEM is expected to grow. Ten percent of companies employing M365 used a third-party tool for DEM, and Gartner forecasts this will grow to 50 percent by 2025. M365 and Teams usage has grown exponentially in the last 24 months—over 200 percent in the case of Teams.
Hybrid is the dominant work mode driving IT spending. Gartner has said that the digital transformation increase we witnessed throughout the pandemic will continue into 2024. Businesses will need to make the necessary investments to become fully functional in the cloud.
According to the EMA survey, the hybrid workplace has driven a doubling of M365 and Teams usage by surveyed businesses. Managing its performance in this new work environment is more challenging, and just 10 percent of companies currently have tools that provide the needed insight.
The COVID-19 pandemic accelerated digital transformation projects that were originally expected to take months or even years. Teams played a key role in this forward movement. For many enterprises, Microsoft Teams was initially set up in the early stages of the pandemic as a quick solution to keep business going remotely, without much thought put into how its use factors into long-term plans or how it forms a key part of an enterprise's strategy.
The recent EMA survey found that half of the businesses polled had M365 deployed for less than two years. Interestingly, the survey noted that the criticality of M365 went up the longer an enterprise had the service deployed. This finding continues to underscore the importance of critical DEM tools, particularly because a lag between deployment during the COVID-19 pandemic and the recognition that any problems affecting its performance will have a huge and negative impact on a business.
Hybrid organizations need to adopt DEM in 2022
The above survey insights drive home why DEM adoption in 2022 should be priority number one. Existing monitoring tools have limitations when it comes to managing the performance of cloud-based tools like M365. With much of the business world shifting to cloud software to accommodate remote and hybrid work scenarios, it has created a significant problem for IT.

Native tools as well as application performance management (APM) and network performance management (NPM) often indicate an application or network is available or in good health. Despite a positive report, users can and likely are experiencing problems. The disconnect between IT and the user typically stems from the lack of visibility into the cloud or at the user level. What's more, IT departments often don't have depth of visibility into M365 and Teams.
So, what can hybrid organizations do to adopt DEM in 2022? What should they look for in a solution? Consider the following.
Leverage multiple monitoring technologies
Look for a solution that employs multiple monitoring technologies and data sources. Leveraging multiple monitoring technologies, such as synthetic and real user monitoring, offers a more proactive approach to DEM, which is key in mitigating downtime and quickly remediating issues. Technologies that continuously examine and simulate M365 and Teams user activity— including traffic and transactions—can help