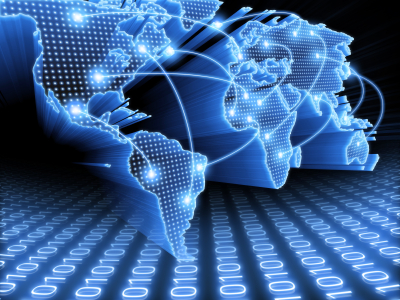 Over the last 10 years, service providers have been striving to roll out the next generation of services that include voice, video, WiFi, wireless -- and all the bandwidth customers can possibly digest. To accomplish this, providers need a more agile infrastructure to provision complex service offerings, across multiple platforms, hungry set-top boxes, smartphones and an army of tablets.
However, over time the service assurance base has atrophied. If you open the hood on any operation center, you'll see network management tools that have been installed for 15-plus years. These tools include IBM Netcool, EMC SMARTS, Infovista, CA and the list goes on. Before next-generation services were conceived, these tools worked fine for fault and performance management, as well as root cause analysis, within specific domains. But this infrastructure management approach is no longer valid and is incapable of meeting end-users' needs who want to access information that's geometrically dispersed over an extremely complex infrastructure. Service providers need end-to-end visibility across all elements of the operational support system (OSS) and business support system (BSS) to assure service delivery--they need their Service Assurance MoM (Manager of Managers).
It's just common sense that providers cannot provision services if they have no idea of the operational integrity of each network device within each domain. Yesterday's methods of trying to do this with the legacy management systems and using overlay networks will never cultivate the new services. Legacy tools will never be able to correlate the myriad of problems between fault performance and real-time service assurance. Without this, service providers will never realize the lucrative promises that the billable, next-generation services are poised to deliver.
The lack of management visibility gets worse, as modern techniques that have proved to be a boon in traditional data center and enterprise networks, create an additional layer of obscurity. Case-in-point: Virtualization inhibits network visibility--there is no view into fiber, copper, satellites and even WiFi networks. The typical management approach has been to buy best-of-breed tools to oversee each domain separately, but this has proven difficult at best. Let's face it. Legacy management tools cannot help next-generation network service providers because they are built to solely view IP in a software contained, packet-switched silo.
MoM's the MAN-agement
What's needed to safely land a new generation of application and services into consumers' pockets is an approach that entails a unified Service Assurance MoM solution. A Service Assurance MoM-based solution provides end-to-end visibility and assurance correlation across any domain whether it's TDM, father, DSL, IPTV, 2G, 3G or whatever other future protocol architects can dream up.
This approach is not simply a shiny new graphical user interface (GUI). No, a Service Assurance MoM offers the ability to do multi-tenancy at the interface level to show all devices--whether they are data centric or virtualized. This form of management is a brave new world that also includes runbook automation capabilities to allow real time creation of service assurance, as well as the provisioning to support real-time services that can be turned up and down as needed.
The keys to next-generation service delivery rely within a Service Assurance MoM approach that also enables thresholds to proactively ensure Service Level Agreements (SLAs). The Service Assurance MoM approach helps ensure SLAs by enabling different levels of visibility to support an agile, digital content system for cable, satellite, fiber optics or any other digital content provider. After all, even large enterprise organizations are heavily engaged in digital services and the complexity resides outside their data center walls --fiber, copper, WiFi, TL1, IP, UDP-- they are all in the alphabet soup of protocols that need to be viewed as a single service.
Service provider, data center, enterprise, collocation or CLEC, it does not matter what the label is because all large networks are predicated on the delivery of services. Today's service assurance needs a new management solution, that is built on a single source code to unify disparate network management platforms and create one single, holistic view into service performance and the issues affecting customer satisfaction. Organizations that offer these types of MoM solutions, such as Monolith Software, realize providers seek long-term cost savings while delivering better user and customer experiences.