By: Stephane Bourque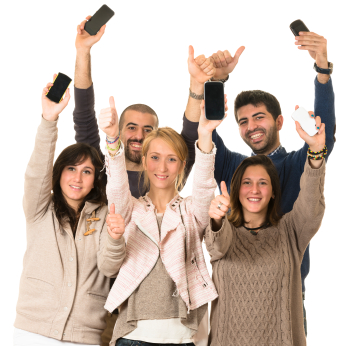 In the modern age of broadband services, providing a consistent and exceptional quality of experience (QoE) to every subscriber on your network is vital for retaining customers and keeping profits up. Subscribers, especially from the millennial generation, want access to on-demand HD video and music, 4K IPTV, and a wide variety of ever-changing over-the-top (OTT) content and applications, which in many cases must be delivered to multiple screens within the home network. On top of this, all of these services must be delivered at optimal quality without interruption. The amount of bandwidth required to satisfy this demand is growing, and will continue to do so.
While typical customers in the United States consume about 29 gigabytes (GB) of data each month, the top OTT consumers use more than seven times that amount, at 213GB a month. This volume of bandwidth usage per customer threatens to congest the legacy networking infrastructure that delivers IP data. Improved network access capacity is needed, and key players like Verizon, Google, and AT&T are deploying Fiber-To-The-x (FTTx) via point-to-multipoint Passive Optical Networks (PON) to help conquer this threat. With bandwidth capacity limits increasing tenfold in many FTTx implementations, the replacement of outdated copper lines gives the infrastructure backbone needed to keep up with bandwidth consumption growth. But upgrading infrastructure is not enough on its own.
The path to providing a truly rich QoE for every subscriber in such an accelerated market relies on your ability to leverage the capacity increases of a fiber infrastructure while flexibly provisioning converged services, optimizing your network on an ongoing basis, and enhancing end-user device management. With new FTTx infrastructure, service provisioning and fulfillment solutions must be considered in tandem. Your success pivots on a number of best practices from a deployment and service assurance standpoint. With so much at stake, you need to understand what impacts to consider before taking the fiber plunge.
Deploying and Integrating a Fiber Network
Optimize your CAPEX and OPEX
How can you minimize the investment needed to deploy new services and network access technologies? The ability to reuse existing back-office and head-end systems is crucial for achieving this. Strategic development for green field deployment or brownfield integration means understanding the needs of the network, the region, and the subscribers that the fiber line will service. Gathering this data is the beginning of a successful deployment, but installing a cohesive solution can still be costly and time-consuming. Your capital expenses will go much further if you orchestrate a plan.
To ensure a fast and seamless implementation, an end-to-end FTTx provisioning solution requires in-depth development, integration, and continuous support for growth. Reduce your cost of operations by ensuring the complete end-to-end fulfillment of fiber services and communications with back-end billing platforms are as automated as possible. This reduces OPEX by eliminating the need for multiple manual touches at different steps of the procedure, allowing in-house resources to focus on other ongoing operations.
Activate services over various network standards and protocols
The speed offered by fiber is only valuable if you can leverage its capacity potential to extend concurrently across multiple layers and protocols. Without preparation, including identifying all the protocols and standards that your fiber solution must accommodate, you not only risk affecting internal systems, but you also risk affecting your subscribers' service activation. Various internal systems will handle incoming data in different ways and you must guarantee that new or existing B/OSS can render data properly to fit desired processes.
On top of transitioning to network-agnostic service deployments, it's crucial to keep existing processes intact. Fiber integration must be planned in a way that reduces any risk of slowing down workflows and damaging subscriber experiences. Activation and fulfillment platforms can be verified for flexibility of converged services, including voice, video, and data. They must also be checked to ensure that activation to multiple device types over various network standards aligns with your current or desired business parameters.
The solution must work cohesively with each standard to streamline the service activation process. Customer service representatives (CSRs) and sales staff should retain the ability to initiate end-to-end service fulfillment in as few steps as possible, so automation of B/OSS communications is of the utmost importance.
Dedicated support to ensure scalability
A FTTx solution should do the heavy lifting, not your operations team. It must also scale with your organization, keeping up with demand for new devices, services, and customers, while streamlining the converged network and keeping QoE high. As new systems are introduced, service fulfillment processes should be easily incorporated into the bigger picture. Abstracting third-party vendor application programming interfaces (APIs) behind a standard API puts a solution in place that can be more easily scaled for future requirements.