By: Jim Schakenbach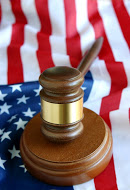 April was a dynamic month for all things telecommunications, including FCC activity, IoT monetization, carrier asset sales, and growing interest in carrier content acquisition and distribution. Also, it turns out millennials are having a significant impact on mobile.
The FCC is on a mission to modernize
The FCC remained busy this month as it took up a number of issues in its ongoing effort to help modernize telecommunications infrastructure and service for all Americans.
The commission started by moving to expand rural broadband deployment through modernizing and reforming small carrier universal service support. The commission announced it will provide approximately 20 million dollars over the next 10 years to help small rural carriers, known as "rate-of-return" carriers, provide broadband service to high-cost rural areas.
Concerned that underprivileged Americans would be increasingly marginalized and shut off from mainstream social and economic activities by the rising cost of technology, the FCC has approved modernizing and reforming the Lifeline program. The goal is to help low income consumers get broadband access by subsidizing for the first time stand-alone as well as bundled broadband and voice and data service packages.
Turning its attention to another group of Americans struggling to keep up with evolving communication technology, the FCC is moving forward on an accessibility proposal to modernize wireless phone compatibility with advanced text communications for individuals with disabilities. This will enable persons with hearing and/or sight impairment to use the same modern mobile devices as their friends and families instead of antiquated TTY technology.
In an attempt to keep pace with rapidly evolving broadband technology and service, the commission also announced it will be proposing changes to broadband privacy guidelines, putting more control of personal data in customer hands. It adopted a Notice of Proposed Rulemaking (NPRM) that proposes to establish privacy guidelines for broadband Internet Service Providers (ISPs) to ensure broadband customers have meaningful choice, greater transparency, and strong security protections for their personal information collected by ISPs.
Not everyone, though, is happy with the FCC's efforts. Broadband trade association U.S. Telecom released a report claiming the FCC decision to take over pricing of business broadband services could eliminate up to 43,560 jobs, cut economic output by $3.4 billion over a five-year period, and prevent 67,000 buildings from getting access to fiber. AT&T was unhappy about the commission's move to regulate SMS messaging under Title II, warning the commission that regulation would unleash a flood of spam on consumers via OTT.
Machines are getting ready to make money
The Internet of Things couldn't be hotter. Carriers, international enterprises, and equipment manufacturers are giddy with ideas about integrating, monitoring, and monetizing machinery via the Internet.
Verizon released its second annual IoT report, State of The Market Internet of Things 2016, which reveals that revenue growth is by far the biggest factor driving IoT adoption. According to the report, enterprises view the Internet of Things (IoT) as a new revenue stream that has not yet been tapped for its full potential.