By: Wedge Greene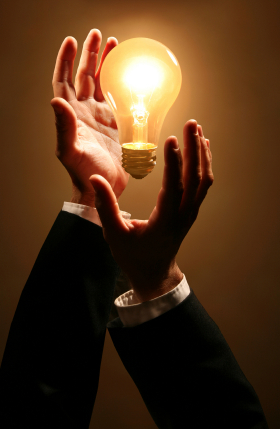 "Business has only two functions — marketing and innovation." — Milan Kundera
"Business has only two functions — marketing and innovation." ― Peter F. Drucker
Here we have a quandary at the heart of competitive progress. Two different people are attributed to the same quote. It's reveling in how this quote is both right and, in its simplicity, profoundly wrong. This simplified wrongness accentuates the core of its truth. To do business you must both innovate and market. More often than not the quote is attributed to Peter Drucker; this is a testament to his prowess at marketing his ideas.
Innovation is a function of idea, execution, and opportunity. Innovation is sometimes associated with uniqueness, but uniqueness is at war with opportunity. Opportunity rises as the qualities of an innovation are communicated to its target users. When multiple people offer an innovation, awareness of the innovation increases by exposure and competition. When everyone is talking about the value of an idea, the opportunity to succeed with it, for both the developer and the consumer, increases. Hence marketing and innovation are right and left hands working together towards execution of a business success. The Innovation Awards at Pipeline are a conjunction of both marketing and innovation. They help everyone succeed at business. These awards are the most credible recognition of innovation in the industry – let me explain why.
Innovation is valuable because it provides both a competitive edge to the supplier, a competitive advantage for the operator, and an advancement in communication for the consumer. Our award judges know this is true as they are capital suppliers of entrepreneurship and consumers of innovative products and services. Let me explain by peeling back some curtains on the road leading up to these awards. This year, I was privileged to help with these awards by both helping nominate candidates and narrowing the enormous field of the nominated to the finalists that went before the judges. It is a process unique to Pipeline and underscores the value of Pipeline's Innovation Awards to the whole telecom value chain. This process is rigorous and ensures the most credible recognition of innovation in the industry. Because of this, Pipeline's Innovation Awards attracts the most innovative technology companies who are driven by the value they experience in the program's unique, targeted market validation of their innovation.
Nominations
Anyone is free to nominate a company and product for the awards. Anyone. Companies nominate themselves; that's perfectly fine. Service Providers nominate companies their suppliers; also fine. And analysts, yes analysts who look for and compare fresh features for a living, also can nominate companies. Even technology-struck inventor/analysts like myself throw some maverick entries into the mix. And Pipeline nominates companies it knows to be innovative through its ongoing news and editorial coverage. It only takes one nomination to be considered. But then nominations are only the start of a long and extensive evaluation process.
Over one hundred and eighty companies from the field of ICT suppliers and twenty-four service providers were nominated this year. Every one of these nominated companies offered something unique and special to our value chain. This speaks to our industry still being quite alive and very vital. Telecommunications itself might win an innovation award this year - if civilization were judging.
Prep and Entry
Nominated companies are invited by Pipeline to submit an entry. This is the first significant threshold. The submission questionnaire for the innovation awards is rigorous. It requires that a company's marketing team establish multiple facts about their company and explain the features, value and demonstrated success of the product. There are about a dozen questions about the company and more than a dozen on the product or solution. What problem it targets, what it does, how it is designed, how it is being accepted, inventions and spinoffs, future evolution plans and not least, its importance to the product provider. This is not a beauty contest about how you might have helped Pipeline or any industry organization. The answers supplied expose the precise nature of the innovations within their companies, products and technology. Submissions include detailed technical information and measurements around the impact their technical developments have on the industry and the way we communicate as a global, networked society. Contestants often also include volumes of supporting material, including return-on-investment metrics, case studies, whitepapers, presentations and even videos to reinforce their nomination.
So the submission questionnaire is like a detailed RFI, or even a RFP, detailing the innovation within your products and corporate culture. Was your competitor among the nominations? Was your technology provider innovative enough for the list? The complete list can be found here.