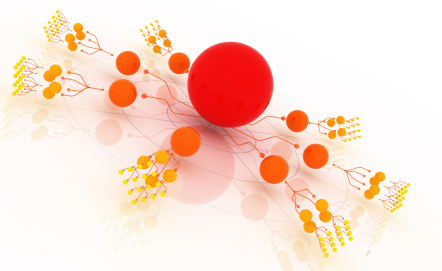 The telecom industry is undergoing a massive transformation as service providers across the board seek to transition their networks from proprietary closed box solutions to more open SDN and NFVI-based architectures. The goal of these network transformations is to reap the benefits associated with economies of scale, reduced CapEx and OpEx, as well as gain the agilities of service introduction. As part of this effort, broadband service providers are turning to new software-centric technologies to redefine their network architectures and achieve these benefits. SD-PON solutions fit the bill, enabling broadband service providers to transition their legacy OLTs (optical line terminals) to white box hardware with SDN control.
What is SD-PON?
SD-PON—or Software-defined Passive Optical Network—is a new term that defines the "softwareization" of the functions that originally resided on legacy OLT boxes in a broadband network. By moving these functions from proprietary black boxes to commodity platforms as software form factors and leveraging white box platforms for access specifics, service providers will be able to disaggregate their networks, driving down costs and breaking vendor lock-in. SD-PON also adds programmability to the network, enabling broadband service providers to leverage SDN control and manageability.
Another important point to note is that SD-PON aims to deliver a common software platform that can be used across a number of broadband access technologies, from GPON to XGSPON to NG-PON2 and more. By being "access technology agnostic," broadband service providers can leverage one solution across their networks.
Understanding the Market Drivers for SD-PON
There are many drivers that are causing broadband service providers to evaluate SD-PON solutions for their networks.
Growing number of subscribers

There has been a significant increase in the number of subscribers, with traditional broadband services and use cases rapidly expanding beyond residential subscribers to include enterprises as well. And these new services are being diversified, including triple-play (phone, TV, internet), TV-to-TV calling, and more. Broadband service providers need to be able to support a growing number of subscribers and use cases with a network that delivers performance and scalability.
NG-PON2 adds much-needed speed

Broadband service providers leverage passive optical networks (PONs); a PON is a point-to-multi-point network that leverages one distribution network that splits via passive splitters to serve multiple homes or enterprises. Service providers are now evolving their Gigabit PON (G-PON) networks to Next-Generation PON (NG-PON) in order to keep pace with subscribers' exploding bandwidth requirements.
The need for 5G backhaul

With the advent of 5G, service providers will need to leverage a backhaul channel that can handle 5G network requirements for capacity and extremely low latency. While millimeter waves in 60 GHz offer one solution, broadband networks will also be tapped.
FTTX penetration in Europe and Asia
FTTX, or Fiber to the x, is critical to driving next-generation access for broadband deployments. It provides a significant upgrade to broadband services in terms of speed and quality. FTTH (Fiber to the Home) is one flavor of FTTX that uses optical fiber to provide the last mile to a single premise. As FTTX becomes increasingly prevalent, primarily in Europe and Asia today, broadband service providers will be able to use SD-PON solutions to manage their networks.