By: Roy Hilliard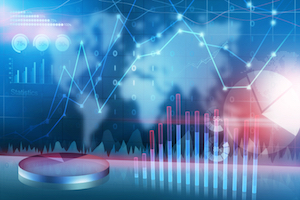 Network downtime isn't so much a question of if, but when, and the financial costs to businesses can be overwhelming, to say nothing of the adverse effects on productivity and brand reputation. According to a recent report by IHS Inc. (NYSE: IHS), network outages experienced by North American organizations alone result in revenue losses of $700 billion per year.
Even if a company's applications, servers and devices remain operational, when the network is down they no longer can communicate with one another. Moreover, these failures are not rare and isolated events. Research by Dunn & Bradstreet claims that 59 percent of Fortune 500 companies experience a minimum of 1.6 hours of downtime per week. The study by IHS found that organizations experience 27 hours of downtime per month.
Even a conservative estimate from Gartner projects the hourly cost of network downtime is $42,000, meaning that a company that experiences worse than average downtime of 175 hours a year can potentially lose more than $7 million annually. Meanwhile, an article in the Financial Times finds that average downtime costs vary widely across industries, from approximately $90,000 per hour in the media sector to nearly $6.5 million per hour for large online brokerages.
Needless to say, the potential of a $6.5 million hit—or even a much lesser figure—would keep any CIO up at night, if he or she had reason to doubt the resiliency of the company's network.
Network Downtime Does Not Discriminate
In the financial services industry, companies and consumers are more reliant on technology than ever before, making any business-critical IT outage all the more significant. Downtime can take many forms and repercussions, from an outage on a transatlantic, high-frequency trading platform to an email provider experiencing a service interruption, meaning customers can't receive their bank statements on time. Equally damaging, it could be a network outage that prevents customers from being able to take their money out of an ATM or perform a credit card transaction. Separate consumers from their purchasing power for even a few hours and you immediately see how it affects their customer loyalty.
These outage events are increasingly in the public eye, and despite whatever solace network engineers may take in the promise of five-nines availability or low latency infrastructure, outages do not discriminate based on a financial institution's size or geographic location. In the US, the online and mobile banking platforms of Atlanta-based SunTrust's eleven branches went down due to a technical difficulty associated with a network upgrade. The major global banks PNC Financial Services, JPMorgan Chase and TD Bank have also experienced network outages that affected their retail and commercial customers. North of the border, a network glitch at CIBC, one of the 'Big Five' banks in Canada, caused interruptions to its online and mobile banking systems. Across the pond, UK-based financial institutions Lloyds Banking Group, Barclays and the Royal Bank of Scotland have all fallen victim to multiple network outages.
Most notably, all of the network failures listed above have occurred in only the previous twelve months. Even with five-nines, there remains a 0.001 percent opportunity for system failure.
The Case for Network Infrastructure Clarity
Although banks and other financial services institutions have become more forthright in issuing post-outage apologies on their social media platforms, they are rarely transparent about the actual cause.
Statements such as "We are currently experiencing a technology issue; our teams are working to restore full access as soon as possible," offer little insight and lesser comfort to customers and partners. But whether caused by hardware failure, network configuration issues, human error, routing issues and congestion, or catastrophic weather events such Hurricane Sandy, having a recovery plan—including rerouting traffic over a redundant link—is the bulwark against extended outages and financial loss.