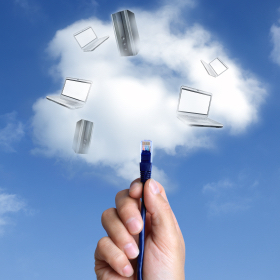 As part of your strategy to digitally transform your organization, you've made the decision to move key applications—even mission-critical parts of your business—to the cloud…for all the right reasons.
Doing so is key to creating a more agile, responsive and competitive IT organization, a highly efficient and effective environment where finite resources are able to focus more on creating new business capabilities and less on maintaining IT operations.
But what about all the remaining mundane, keep-the-lights-on operational tasks that are 'essential' to supporting the always-available, 24/7 expectations of the business?
If the care and feeding of your office applications have been moved to Office 365 or Google apps, and the most critical business apps are now being delivered aaS, what about the remaining physical infrastructure that connects users when they are in the office or their physical devices, such as desktops, laptops, tablets and phones?
What about the care and feeding of those end-user devices that consume a tremendous amount of cycles to configure, track and deploy, as well as the service desk functions that are 'essential' to delivering availability, uptime and an exceptional experience to your user community? What's key to optimizing your ability to meet these sorts of demands?
Essentials as a Service (EaaS)
In 2019, IT leaders and CIOs will want to consider Essentials as a Service (EaaS), which involves offloading the remaining operational aspects of support to IT infrastructure experts to further drive agility and efficiencies throughout their organizations.
Based upon the limited growth of budgets in 2019 (Gartner estimates only a 3.2 percent increase worldwide), IT organizations are not going to be able to add dollars or people to the mix, so they will want to leverage their limited resources do higher value creation work to increase the competitiveness of their organization, versus simply maintaining the health and well-being of their IT infrastructures and end-user support.
Put in the context of Gartner's Bimodal IT delivery model, EaaS is simply a better way to consume mode 1 services.
Bimodal is all about transforming legacy IT into an agile, rapid response organization that quickly adapts to changes in a company's competitive landscape. In this operational construct, there are two modes of IT delivery: Mode 1 focuses on stability, being operationally sound, and keeping the lights on, and Mode 2 focuses on creating new capabilities and applications that drive better end user and customer interaction—for instance web-based apps, mobile apps, and the really cool stuff that differentiates them from their competition.
One can argue whether there really needs to be two modes of operation to deliver a more agile IT environment, but the idea that offloading the mundane break-and-fix aspects of IT support to free up limited resources to focus on higher value and more fulfilling pursuits is a sound concept that organizations need to explore in 2019.
Delivering to new expectations
In addition to helping organizations more rapidly respond to the needs of the business, EaaS can also help organizations deliver to the heightened expectations of the new demographics made up of Millennials and Gen X or Zs. In reality, that's all about delivering an exceptional customer experience, whether that is to an internal customer like an end user, or an external customer buying a product or service.