By: Ohad Amir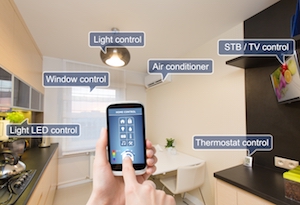 2019 should be a very good year for operators. Fearless forecasts reveal the potential IoT revenue profit that awaits. The Internet of Things is driving the connected living phenomenon, and top research firms predict anywhere from 20 to 50 or more billion IoT devices will be in use by 2020.
But where is the path to profit? It lies not so much in selling and integrating hardware once or even offering a growing number of compatible devices as with operators creating value to enable recurring revenue. In fact, according to PlumChoice's research, a brand's ability to provide the assistance needed to use and enjoy its products is a leading indicator of customer loyalty. As the report states, "This data presents smart device manufacturers, distributors, and brands with an opportunity to become a true partner for consumers who need more information and help."
Looking forward to 2019, how can operators leverage these findings? Here's the short-term anticipated evolution of IoT:
Forecast: More and more consumers will adopt IoT
The number of IoT connected devices in use may rise to at least 20 billion by 2020. Most consumers are getting on board via the fastest and easiest way, which is simply to buy one of the many point devices and gadgets that are readily available through retail channels. Quickly, however, consumers find themselves overwhelmed with devices in which they've invested quite a bit of money but that are now simply collecting dust because buyers don't know how to integrate them into a single system. To add to the frustration, some devices are not compatible with each other
How to leverage this opportunity
Operators can resolve consumers' confusion by offering a complete package: service, interoperability, continuity, and support. Providing consumers with integrated smart home solutions is the biggest opportunity that operators have had in years. Customers will soon find out that the benefit of buying from an operator is a system that works. Interoperable devices and a single point of contact offering support in the event of technical problems are together going to prove immensely valuable.
By offering the customer a system that works, operators can leverage existing consumer relationships to add a completely new and highly profitable line of business—the connected life—in addition to further engaging with their customers by enriching their offerings with a whole ecosystem of smart home devices and new long-term services based on data analytics.
Forecast: IoT security issues will increasingly matter
Even as consumer adoption of IoT connected devices becomes ever greater, and businesses devote billions (if not trillions) of dollars to IoT solutions, one thing stands in the way of success for operators: the increasing security vulnerabilities of these devices. Data breaches have become prevalent among IoT devices. Malware that can access IoT devices via default usernames and passwords can result in DDoS attacks. Needless to say, security standards and requirements must accompany each IoT product.

How to leverage this opportunity
Operators must provide peace of mind by adding cybersecurity to their offerings. Operators who are ISPs are already used to delivering these systems, which entails extending physical protection to the cyber zone and ensuring that the IoT systems and all related interactive devices in the home are protected against attacks.