By: David Xie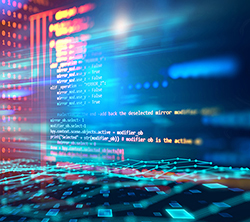 Internet consumption has been on an upward trajectory since its inception, and the pandemic accelerated this momentum at a rate none of us could have predicted. Although digital transformation is global, Internet penetration rates in emerging markets have far surpassed those in developed economies such as North America and Europe. For example, in North America, the number of Internet users grew from 273 million in 2011 to 348 million in 2021. Comparatively, the number of Internet users in Asia increased from 1 billion to 2.8 billion in the same ten-year span.
Driving the demand
Along with increased Internet use, the demand for direct-to-consumer content is rising quickly in emerging markets where the economies of developing countries are going through rapid growth and transitioning into modern industrial states. Strong consumer class expansion, rapid technological adoption, a growing affluent middle class, and digital transformation provide a massive opportunity for businesses and providers to garner market share in these regions, including India, Asia, China, the Middle East, Africa, and Latin America.
Users in emerging and developed markets alike are demanding more personalized media and entertainment experiences. Personalization is a compute-intensive endeavor that requires the application itself—not only cached content—to be at the edge. Having the actual compute at the edge allows for the data processing that enables a richer, more customized digital experience. Companies that can deliver those experiences will be the ones winning market share.
In addition to rising Internet use and high population rates in developing countries, the volume of data consumption is monumental. This is due largely to the rapid proliferation of 5G mobile technology and exponential access to mobile devices. Mobile drives demand for direct connectivity with mobile ISPs, and the use of mobile devices is much more prevalent in emerging markets than in developed markets. Southeast Asia has the most engaged mobile population in the world, and according to data from the International Telecommunication Union, in 2017 98.7 percent of the population in developing countries had mobile subscriptions. Although live commerce is just recently becoming mainstream in Western countries, in China, it has transformed the retail industry and established itself as a major sales channel in the last five years. Live commerce combines real-time consumer participation with instant purchasing, which requires immediate data correlation and almost nonexistent latency.
All this demand translates to explosive net new revenue potential in these economies but achieving it does not come without some challenges.
Business challenges in emerging markets
Solutions that work in the U.S. and Western Europe often don't work for organizations trying to break into emerging markets. One of the key business challenges that companies face when expanding globally is deploying compute capacity country-by-country. This is a CAPEX-heavy, time-intensive process that requires people on the ground in each country—and a large dose of patience for local bureaucracy. Additional business challenges in emerging markets include:
Local entity requirements
In many emerging markets, local ISPs are government-owned and have strict regulations on working with foreign entities.
Complex compliance schemes
Complex and foreign regional and local regulations in emerging markets, such as content regulations and data sovereignty rules, can make it difficult to do business as an outsider.