An all IP network's technology tolerance means unimpeded innovation all around; the core [IP] network can evolve independently from the access network.
And for all communications service providers (CSPs), the near-infinite new business cases that are possible once networking is standardized and separated from access and transport can be a huge windfall. CSPs can leverage their core network assets in exciting new ways, and monetize them through numerous new channels in the world of all-IP. For instance, Aepona offers the Network as a Service (NaaS) solution. Richard McConnell, CTO of Aepona, explains how NaaS and all-IP deliver unprecedented service layering and provider agility:
"NaaS is all about the exposure of "services" previously unavailable to 3rd parties that they can leverage to add contextual and intelligent applications into the offerings they deliver to customers. In the case of all-IP networks, this includes the ability to set quality of service, determine the type of network the device is on, create anonymous subscriber information, add billing / payments capabilities, identify device type information, and many other new capabilities that are very difficult or impossible to access from pure over-the-top applications. Additionally, the network is agnostic to the device or device OS, so the services enabled by NaaS are able to reach the broadest set of subscribers possible."
CSPs: Investing heavily in All-IP
CSPs aren't standing idly by, but actively investing in the all-IP dream, and in particular, wireless service providers. According to the GSA, LTE is the fastest developing mobile technology in history. As you can see in Figure 1, the rapid deployment of LTE networks around the world is extraordinary.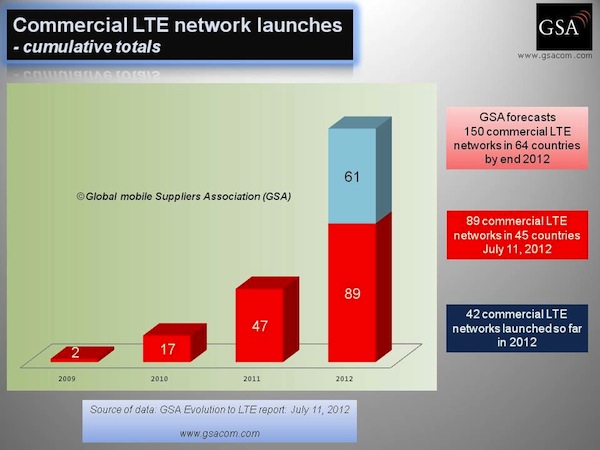 Figure 1 - Commercial LTE Network Launches
Source:GSA

"North American mobile cellular capital expenditure is expected to hold its ground in 2012 year-on-year, with expenditures of around US$ 10 billion", predicts Jake Saunders, VP for forecasting at ABI Research. These investments are primarily in 4G LTE; Verizon is no longer investing in its 3G network, T-Mobile is spending $4 billion on LTE, and AT&T spending on wireless is up 54 percent, year-on-year.
However, LTE is not yet a silver bullet. There are spectrum and interoperability challenges that must be addressed, and there's a pesky elephant in the room named VoLTE that isn't ready for showtime yet.