By: Becky Bracken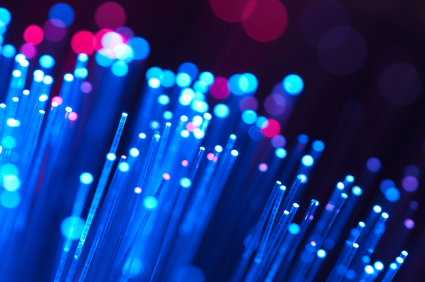 Fiber is the future, but it's a major hassle. Fiber is expensive, fragile, requires real estate, permits and takes time to deploy. But fiber is more important than ever. The delivery of LTE wireless services will require fiber-fed towers. And as demand for data and the next generation of Communications and Entertainment (COMET) services continues to explode, wireless networks will have trouble keeping pace.
"Fiber is the only medium that truly future proofs a network," fiber management company Clearfield, Inc. President and CEO, Cheri Beranek says. "While we believe in a heterogeneous network because there is no one-size-fits-all solution, every solution, whether it is wireless or wireline, needs some fiber in the network in order to prevent performance degradation."
Hybrid networks
On the wireline side, FTTH is not necessarily needed to deliver ultra-broadband connections. AT&T's U-verse is a good example of how hybrid fiber and copper networks can be successful.
"AT&T's U-verse service is delivered with fiber-fed DSLAMs," Erik M. Keith, principal analyst, Fixed Access Infrastructure Current Analysis, Inc. says. "AT&T's services are competitive with cable operators, although as the broadband bandwidth war escalates, AT&T will find it harder to match the 100 Mbps--let alone the 300 Mbps services--offered by Comcast, whereas Verizon, with its FiOS network, is much better positioned to compete with Comcast and Cablevision in this respect."
"In the telco operator world, fiber-fed DSLAMs, especially in combination with VDSL2 vectoring, bonding, or in Fiber-to-the-building (FTTB) deployments, the subscriber can still be connected via the existing copper plant, and receive 'fiber-speed' connections thanks to these new and still-evolving copper enhancement solutions," Keith adds.
On the cable operator side, there are many technologies that enable 'fiber-speed' connections, including DOCSIS 3.0 channel bonding, service group reduction and utilizing higher RF spectrum. But all of these are essentially complementary to fiber, not replacements for it.