By: Pascal Menezes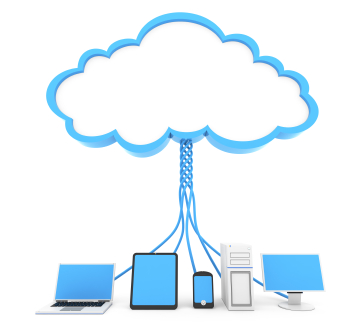 If there is one common theme that has emerged from recent conversations with top service provider experts, it is the sense of urgency that their companies must move quickly to address customer needs and adapt to competitive threats in the era of digital transformation.
Last month's edition of Pipeline did a great job of framing the primary areas of transformation that service providers need to consider: enterprise transformation, organizational and cultural transformation, and network transformation. Below, I want to build upon that discussion, focus on what service providers must do to survive and thrive, and discuss how MEF can help them on their transformation journey.
Addressing Rapidly Changing Customer Needs
Enterprises worldwide are looking to service providers to deliver more dynamic, assured, and secure services that increase their agility to innovative and adapt in a period of rapid change. They want connectivity to cloud applications that provide a high-quality, frictionless experience. They want their services delivered more quickly and seamlessly to any location. Many want granular visibility into service performance and do not want to have to deploy their own equipment at end points to gain that visibility. And many are turning to new SD-WAN solutions for increased flexibility while balancing cost, performance, reliability, and visibility factors.
Adapting to Competitive Threats
As one senior network technology director at a large European operator told a MEF audience in April: "We need to become a telco on steroids if we want to survive" in the face of intensifying competition from OTT and other players. "Customer loyalty is not guaranteed" in an increasingly on-demand world where everything is defined as a service.
This message echoed similar comments from a representative of another European incumbent provider, who stated "You cannot afford to stand still." This expert noted that while people talk about the need to create new revenue opportunities, a more fundamental and pressing near-term issue is the need to protect existing revenues and simply stay competitive in the market.
A senior VP at one of the world's largest global service providers was even more direct in private conversation: "If you are not nimble, quick, and responsive, you are going to get wiped out."
How Service Providers Must Transform
It has become abundantly clear from engagements with many of MEF's 130+ service provider members that providers in every geographic region must go through organizational, cultural, and network transformations to address the changing needs of retail and wholesale customers and keep their businesses moving forward.
At MEF, we see three basic things that service providers worldwide must do as part of their transformation journey: become more cloud-like, automated, and interconnected.
Going forward, it will not be enough for service providers to offer dynamic connectivity and virtualized services over just their own networks. We need to see service providers transition from operating as independent islands of excellence to being integral players in a worldwide business federation of cloud-like networks that support standardized dynamic services across multiple providers.
MEF 3.0 Transformational Global Services Framework
To assist service providers, MEF introduced the MEF 3.0 transformational framework last November to define, deliver, and certify agile, assured, and orchestrated services across a global ecosystem of automated networks. Dozens of leading service and technology providers, open source projects, and standards associations have voiced their support for MEF 3.0 and are now involved in MEF 3.0-related initiatives.
Emerging MEF 3.0 services will empower users with the dynamic performance and security required to thrive in the digital economy. These services will provide an on-demand, cloud-centric experience with unprecedented user- and application-directed control over network resources and service capabilities. The ultimate goal is to get from where we currently are to application-aware, self-organizing networks.