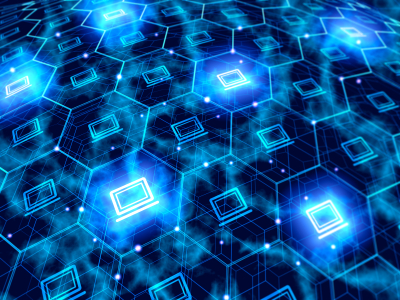 In the old good days, everyone was relatively happy with the state of the telecom industry. But now? Those days are long gone.
Today, it's downright tough to play in this market. Competition from web giants, the virtualization of telecom networks and functions, the looming boom of billions of IoT devices, rampant digital transformation challenges, declining traditional revenues, and competitive pressures from OTT are just some of the challenges that keep service providers up at night—to name a few.
It is hard to move forward when your competitors are coming at you from all directions. Moreover, we don't always give service providers the credit they deserve. It's really hard, and it's getting more complex each day.
Transformation drives change
Traditionally, networks have been static, depending on their purpose. The network core is very static, PE more static, and CPE gets a lot more dynamic. With the entrance of SD-WAN 2.0, maybe the Network Functions Virtualization (NFV) has begun to establish itself to help address the issues. NFV is now being used in many other places—such as vEPC, vIMS and so on—but the rollout of 5G will change the game again. The expected coverage of 5G standards is supposed to help service providers with vCPE, enhanced mobile broadband and IoT. But, 5G comes with a cost.
The purchase of 5G spectrums is a major investment looming on the horizon. At that same time, in an attempt to remain viable and achieve the operational efficiency they require, some service providers have been drawn in by the allure of open source methodologies, something which they tend to consider as not being part of their inherent DNA—and which possesses its own, unique challenges.
This mindset has already influenced the specification of 5G. As part of 5G standards, network slicing will play a major role in future operations. Network slicing is not limited to virtualized components but targets both physical and logical assets. In order to share resources across service providers securely and yet still allow for seamless full-stack orchestration across untrusted partners, a new control layer has to be added to the operation support platform.
Telco cloud and to Mobile Edge Computing (MEC) are adding even more cost and complexity. Service providers have no choice but to partner with or build their own data centers to compete—and to achieve the efficiency they need. Network Functions Virtualization (NFV) is driving IT infrastructure into the telecom space—and some traditional network operations into IT with a telecom twist, such as five-nines resiliency.
Another major shift in our industry—digital transformation—is driving many other organizational changes. Digital transformation is less about technology and more about changing strategy, organizational culture and leadership. Most decision makers believe they must have a good understanding of technology before they can make a bet that could impact their company's future. But before they can begin any transformation project, they have to consider many aspects, including their customers, competition, data, innovation, and value. The common element across all these factors is data. Considering big data from customers as well as network data in real time will be a necessity for future networks.
The digital economy
On the consumer side, new applications—such as VR/AR in field operations—require a paradigm shift in daily business models. In order to make VR/AR work, services have to be delivered under 10ms delay. Otherwise, users won't be able to enjoy the experience. Those services not only have to meet certain jitter and delay criteria, they also must be delivered in real time. The new OSS platforms have to accommodate the customer need in an almost real-time environment.
As part of the new digital economy, many service providers are having to redefine their destiny. Some have been described as dump-pipe providers, while others describe themselves as smart-pipe providers. OTT will most likely change the form but will continue to dominate the innovation in the market. Service providers are also planning to be part of a bigger ecosystem in financial, healthcare, and automotive. With the additional pressure from traditional cable providers (such as Comcast) offering mobile services or webscale giants such as Facebook Open Cellular, the landscape is becoming much more complicated.