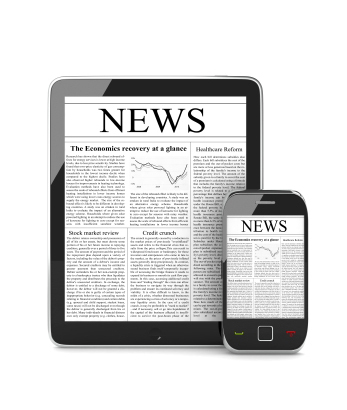 Hybrid mall shopping experiences by 2030. Smart city trials to measure (and eventually address) noise pollution. Customized digital content experiences. Intelligent transport networks with AI-enabled digital road twins. These tantalizing headlines aren't the future—they're our present, and they're just a few of the headlines we're bringing to you this month in our telecom industry news roundup.
The top telecom industry news stories from the month are summarized below. To view all the news as it breaks, check out Pipeline's News Center or subscribe to receive our telecom industry news summary.
Network Transformation News
In network trends news, the Ericsson Mobility Report has revealed a 300-fold increase in mobile data traffic since 2011, the year in which the report was first published—including an additional 5.5 billion smartphone users over the last decade. According to the latest forecasts, 5G is on track to become the dominant mobile access technology, based on global subscriptions, by 2027. Other markers of connectivity bear this growth out, with Connected2Fiber announcing that its Connected World platform has 1.4 billion locations being managed across 147 countries, with network intelligence active on each location. A recently published report by Dell'Oro Group measured 45 percent growth worldwide in the SD-WAN market for the third quarter of 2021, compared to the same period in 2020. This growth results from the pace of rapid upgrades in network infrastructure as enterprises try to keep pace with new demands.
In other network transformation news, the Broadband Forum has defined a new framework to bring edge computing to cloud-based broadband networks, enabling service providers to improve their customers' quality of experience (QoE) while increasing their revenue streams.
Global network news included an announcement that Nokia and Turk Telecom have completed the first successful 25G PON trial in Turkey, making it the fastest fiber network in the country. The laboratory trial took place in Turk Telekom Ankara Innovation Center and achieved downstream speeds of 20Gbps over a single wavelength. And Deutsche Telekom has revealed it is expanding its network, with 1.2 million FTTH connections in 2021—and 90 percent population coverage. In Australia, rural and remote communication solutions provider Pivotel has announced plans to make Australia one of the first countries after the European Aviation Network to truly experience broadband connectivity in the sky. Pivotel has signed a memorandum of understanding with SkyFive to develop a proof of concept.
5G News
Global wireless 5G connections have reached 438 million by the third quarter of 2021 and are on pace to exceed 540 million by the end of the year, according to data from Omdia, said 5G Americas. According to Dell'Oro Group, the mobile core network market is poised for growth in 2022, as 5G standalone commercial launches begin to accelerate. Other research also points to rapidly growing 5G markets, with strong 5G infrastructure market growth predicted in Africa's emerging economies and an anticipated surge in private 5G networks. In fact, according to research by NTT, 90 percent of IT executives and decision-makers expect that private 5G will become the standard network choice, and 80 percent expect to deploy a private 5G network within the next two years.
In Asia, Ericsson and Singtel have made a technology breakthrough in 5G standalone new radio-dual connectivity, becoming the first in Southeast Asia to reach download speeds of 5.4Gbps by aggregating Singtel's spectrum holdings across mid-band spectrum 3.5GHz and 28GHz mmWave.
In other 5G news, Ooredoo Group selected Nokia to bring 5G to customers in the Middle East, North Africa, and Southeast Asia as part of a multi-country, five-year deal. The deal, which builds on Nokia's global partnership with Ooredoo, will see Nokia