By: Tomer Lavie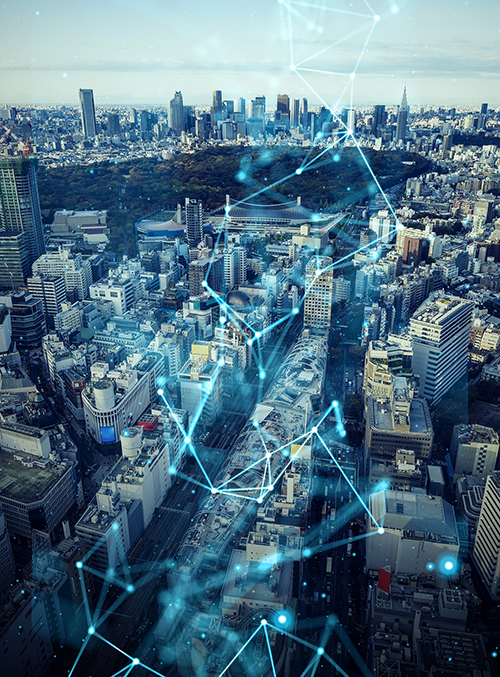 What will cellular look like five or 10 years from now? Which of today's network technologies will be riding off into the sunset? Which emerging ones will be as mainstream as 4G is today? And how might operator business models change?
These are the kinds of questions that can mean sleepless nights for CIOs, line-of-business heads, business development VPs and anyone else responsible for their organization's IoT strategy. One scenario is a mobile operator suddenly phasing out a technology much sooner than the marketplace expected — a nightmare that sometimes comes true. For example, T-Mobile plans to sunset Sprint's LTE network by June 30, 2022, while NTT DoCoMo shut down its LTE-based narrowband (NB-IoT) network after barely a year of operation.
Utilities, first-responder agencies, fleet owners and other IoT users often are caught off guard by these kinds of changes. According to a 2020 James Brehm & Associates survey, 47 percent of organizations said their operators never told them that the network they use would be shut down.
"The impending networks sunset is presenting major decisions for these companies," the firm says. "Potential data loss, network service disruption, and damage to business processes and continuity are all compelling risks motivating them to begin planning for migration to 4G LTE, and eventually 5G, solutions."
Evolve along with 4G
Despite the occasional exception, LTE remains a solid foundation for IoT applications, especially ones whose devices need to remain untouched in the field through the end of this decade, such as smart utility meters. It's worth remembering that LTE stands for Long Term Evolution, meaning its technological framework continues to evolve to meet the changing needs of both operators and their customers. In fact, even as they deploy 5G, many operators will continue to invest heavily in upgrading their 4G networks: roughly $275 billion through 2025, according to GSMA Intelligence.
Some of these upgrades will give IoT providers and end users new options. A prime example is low-power wide-area (LPWA) networks and modules that use LTE-M and NB-IoT. These technologies were designed from the ground up to support low-bandwidth applications, maximize battery life and maintain a stable connection even when signals are weak. LTE-M and NB-IoT are ideal for applications such as smart utility meters and agriculture sensors, where IoT devices are deployed in remote or even underground locations, with batteries that need to last at least a decade.
At the same time, IoT providers and users should be aware that an operator's 5G rollout can affect the performance of its LTE network. For instance, unless they have service-assurance tools that can support multi-generation, multi-vendor networks, operators won't know whether their new 5G standalone (SA) core network is undermining 4G performance until customers start complaining. Another example is spectrum. As they refarm 3G spectrum for 4G use, or 4G spectrum for 5G use, IoT devices using legacy networks could see changes in coverage and signal strength.
By the end of 2021, the number of commercial 5G networks worldwide will hit 220, and 323 by the end of 2023, TeleGeography predicts. This means 5G is steadily emerging as a viable option for IoT applications that would benefit from its advanced capabilities and for organizations concerned about 4G sunsets. The 3GPP 5G standards include three sets of features and capabilities designed to meet many of IoT's unique requirements:
Enhanced Mobile Broadband (eMBB) is designed for bandwidth-intensive applications such as 4K video for surveillance cameras and telehealth.
Massive Machine-Type Communications (mMTC) enables 5G networks to support up to one million devices per square kilometer, such as air quality, traffic and other sensors around a smart city.
Ultra-Reliable Low-Latency Communications (URLLC) provides latencies as low as one millisecond, which is ideal for delay-sensitive, mission-critical applications such as factory automation.
One future-proofing strategy is to choose IoT cards and modules that support both 4G and 5G. This enables organizations to launch their IoT service virtually everywhere today on 4G while providing the flexibility to move to 5G when it makes business and technological sense. Then when 5G coverage reaches a certain point, it could upgrade to 5G.
To understand the business benefits of this strategy, consider how multinational companies such as Alphabet, Deloitte and PwC have decided to allow their employees to keep working from home some or all the time once the pandemic is finally over. A video collaboration provider could offer those types of companies a bundle of hardware, software and cellular connectivity. This way, remote workers wouldn't have to rely on their home network and ISP, both of which might not be fast enough to