By: Jitin Bhandari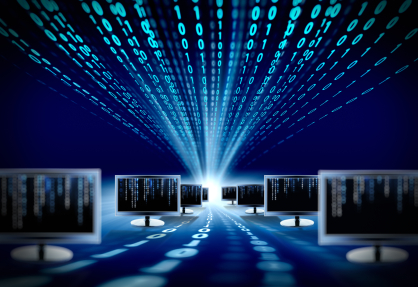 Communications service providers (CSPs) keep being told to think of their networks in new ways, as everything from cloudified infrastructure to ecosystem platforms to value-creation engines. Valid as these are, they don't take the deconstruction (and reconstruction) of the network all the way to the finish line. To fully realize the potential of the 5G opportunity, it's time to see the network as code.
The new use cases enabled by 5G range from richly personalized consumer services to radically customizable network slices tuned to the needs of specific industry verticals. All of these require highly automated, service-oriented, and cloud-native networks that are a far cry from monolithic legacy physical architectures.
Transforming the network for 5G basically involves deconstructing it into ever-smaller, more configurable, and reusable components, right down to the level of code. It can then be built back up into distributed chains of multiple linked services that are created with third-party partners and delivered over a single network connection or slice.
Hyperscalers and cloud players already host mature, open software marketplaces for agile new services to be created and consumed in their ecosystems. These marketplaces are foundational to 5G value creation and CSPs are well-positioned to build their own — not necessarily as competitors with hyperscale and cloud companies but as partners.
Software reigns supreme
The role of software in seizing the 5G opportunity can't be overstated. The network itself has to be software-centric. The core needs to be software-based to function in a scalable, decentralized, any-cloud environment. Business and service operations require software so they can be intent-driven and provide orchestration, assurance and management in multi-vendor, multi-access and multi-cloud settings. Insights and analytics need to be gathered and used in fixed, mobile and software-based networks, enabled by artificial intelligence and machine learning (AI/ML).
Service and network delivery are already shifting to be software-led with the rise of software-as-a-service (SaaS) and network-as-a-service (NaaS) offerings.
Analysts tend to agree that these shifts are essential. "CSPs must transform themselves... and the switch to SaaS delivery models is a critical component of their digital transformation strategies," according to Analysys Mason Research Director Caroline Chappell.
Based on all of this, five distinct technological prerequisites stand out as critical for any 5G-era network.
Software-defined cloud-native network functions
Deployable on public clouds and integrated into an automation fabric, these functions make it possible to expose the network on demand as a service, with secure orchestration, operation and management to drive the creation of value-adding service chains. Abstraction and application programming interfaces (APIs) will be the new currency, as exposing network capabilities through service chains opens the door to NaaS offerings, which IDC expects could amount to a $15 billion market by 2025.
Scalability and multi-cloud adaptability
These modify workloads for various cloud platforms using best-practice deployment "recipes" that respect the pre-defined, validated blueprints of the underlying cloud platforms. These recipes are collections of container and platform services that can be used by a specific subclass of applications, such as control planes or data planes, to create a consumable service from the platform. They also make it possible to develop