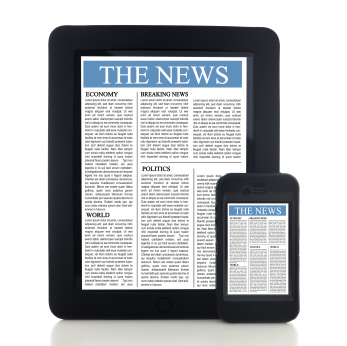 This month's news was dominated by the announcements, releases, and advancements of global partnerships that continue to evolve 5G, IoT, and network technologies. Highlights also include plans for the first 4G network on the moon to support of a 2019 mission and a Microsoft renewable energy deal in Karnataka, India. The top stories from the month are summarized below.

To view all the news as it breaks, check out Pipeline's News Center or subscribe to receive our weekly news summary.
5G Update
Advancements in solutions testing born from collaboration dominated this month's 5G news. The concept of digital massive MIMO (multiple-in-multiple-out), introduced in 4.5 G technology, holds the promise of vastly improving network capacity and energy efficiency by increasing the number of data signals that can be sent and received as well as optimizing performance. Testing the performance of multiple signals, however, remains a big challenge. To address this, Cobham Wireless announced this month that it has delivered its massive MIMO test solution to China Mobile Research Institute, creating a cost-effective and efficient way to validate massive MIMO core technologies and system functions.

To expand its 5G customer offerings, Coriant announced a partnership with Affirmed Networks. Building upon its new Multi-Sided Platform Partner Program, the agreement allows Coriant to introduce the industry's first cloud-native 5G mobile core solution with advanced capabilities including network slicing, integrated virtual probes, and end-to-end service automation, as well as significant performance gains.

Ericsson has been busy this month. In a joint project to deploy and explore new use cases for 4G and 5G, Swisscom and Ericsson are closely collaborating on end-to-end network slicing for critical communications. The project is based on Ericsson radio access and core networks and early on will focus on how functionality can support critical communications over such public networks as public transportation. In a new milestone in Ericsson's collaboration with TIM toward early 5G adoption, the companies have started to digitalize TIM's nationwide radio access network in Italy. They have deployed the first virtual Radio Access Network (RAN) platform in a live advanced LTE network in the city of Turin. Additionally, in support of T-Mobile's commitment to deploy a nationwide 5G network in the United States, Ericsson has announced that it will provide T-Mobile with 5G radio access products. The new products, available for 600 MHz and mmWave in 28 GHz and 39 GHz, will allow T-Mobile to begin building out 5G in its network this year.

In further US 5G developments, Nokia and T-Mobile will roll out a nationwide 5G multi-band network using the commercial Nokia 5G solution. Nokia will also advance T-Mobile's existing 4G LTE network by providing advanced RAN support for 4G and 5G subscribers.

To cap 5G news, Netcracker Technology unveiled the launch of its 5G Monetization solution, designed to help service providers accelerate commercialization of new 5G-enabled services. Radisys announced the delivery of a smart, virtualized RAN Accelerator solution to deliver 10x performance for 5G applications. It enables mobile operators to offload compute-intensive operations, such as networking and crytography workloads, onto FPGA boards to overcome performance bottlenecks. And, Deutsche Telekom and Huawei have successfully completed multi-cell high millimeter waves field tests of 5G mobile communications with 73GHz mmWave technology under an array of real-world environments at the DT campus in Bonn, Germany.
Network News
In network news, Vodafone has unveiled collaborative plans that push the frontiers of connectivity. In 2019, a half-century after astronauts first walked on the moon's surface, Vodafone and Nokia will bring 4G coverage to the celestial body for the first time in support of a mission by PTScientists. Earthside, Vodafone has become Automobili Lamborghini's connected car partner. Starting in 2019, Lamborghini drivers will have access to an infotainment experience and the world's largest Internet of Things (IoT) network, with connectivity to over 190 countries. Finally, in an industry first, this month Vodafone UK offered all new and upgrading Home Broadband customers the ultimate speed guarantee with a minimum of 25 Mbps.