By: Darin Morrow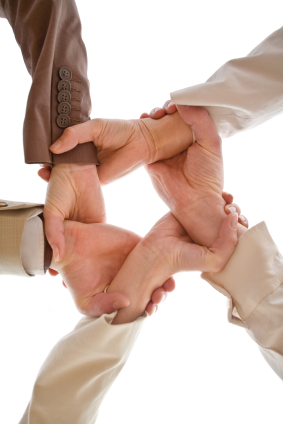 Leading a large department in today's fast-paced environment is challenging. Being innovative is even more so. To ensure the continued success of the Cricket brand, my burgeoning team had to build an IT structure for future competition—quickly. To do this, we created a highly scalable yet nimble, IT structure able to adapt to the ever-changing competition in the lightning-fast technological industry.
When I rejoined Cricket Wireless after another assignment within AT&T, I was looking at a team that was ten times the size it once was. Now that we are much larger, we have the benefits of a large team, which provides sheer manpower and valuable collective experience. Yet, that kind of significant change in numbers can work against creating and maintaining a culture with a startup's mentality. To stay ahead of the technological curve, my team must embrace the nimble, startup mentality usually reserved for companies with fewer than 10 people.
How did we successfully keep things moving with so many people and moving parts? How did I keep all the players heading in the right direction together while also maintaining and increasing team momentum and morale?
If you can foster an environment with a culture that resembles a startup, you can supercharge your operations. At Cricket Wireless, we broke the big team into smaller teams and kept communication open among and between teams. We did this through macro-level learning, leveraging team players and ensuring morale is high.
Creating this kind of culture starts with laying a foundation. At the beginning, it is crucial to level-set to ensure the team understands every player's role and what they need to accomplish as a collective to win the game. Once everyone is on board, we can shift players around to ensure that we're not working in a vacuum. Fresh eyes can bring a solution that others may not have considered. And finally, with the entire team playing to win together, we need to take a break and appreciate each other for a job well done.
Fostering these teams and creating an environment of collaboration and critical thinking is essential. At Cricket, this foundation is a huge factor in the success we're experiencing in a highly competitive environment.
Back to Class
As a group, we start on the macro level to ensure everyone involved in the project understands the end-to-end architecture. We do this by hosting a "release design review," where we make sure that everyone involved in the project understands his or her role in the development of a single application in the overall customer experience.
These design reviews provide a classroom to give everyone involved the training and teaching they need about the critical aspects of the business and technology as well as the reasonable-risk tolerance for each piece. The reviews also ensure we reinforce how this work will affect the customer experience, which is always top of mind. We often spend hours discussing each decision before deciding to move forward.
To continue evolving our team culture of excellence, we also implemented a great idea submitted by our employees—history lessons. These "listening and learning sessions" include stories from the past about how we built a particular application. The discussions incorporated the decisions and tradeoffs made building Cricket from the ground up to help everyone better understand risk tolerance and trade-off.