By: Andrew Morawski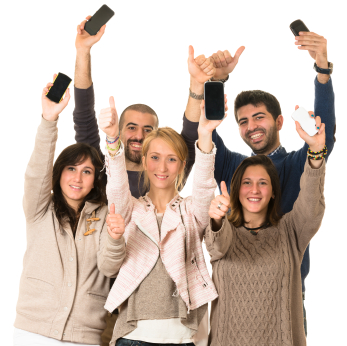 Today's enterprises are facing unprecedented challenges to meet the needs of millennials. Known as the "experience generation," millennials are driving the creation of an entirely new economic structure with different expectations than those of the generations before them. These different expectations span the way millennials live as well as how they work.
In broad strokes, we are seeing that, when it comes to their everyday lives, millennials are placing more value on experiences than on material goods, and they are spending their money accordingly. For example, in a recent Harris Poll, Eventbrite found more than three in four millennials (78 percent) would choose to spend money on a desirable experience or event over buying something desirable. Another survey from MMGY showed that while U.S. travelers in general intended to travel six percent more in 2017, millennial families intended to travel 35 percent more.
As more value is placed on experiences over tangibles, we are also seeing a culture shift underway: millennials are becoming more intolerant of experiences that don't meet their expectations. In the workplace, this cultural shift is incredibly important to consider as we think about the technology and the experience we offer to employees. With less importance being placed on products or devices that we use in our daily lives, including the devices we use at work, and more importance placed on the experience these provide, we must shift in our thinking as we drive toward the next wave of digital change. Furthermore, millennials want things done faster and more efficiently but, most importantly, they want to make an impact. Companies that fail to provide this experience run the risk of not only losing their best employees, they also run the risk of negatively impacting the customer experience and business success overall.
Prioritizing experiences through simple, fast and more efficient systems indicates progress toward becoming a Gigabit Society. A Gigabit Society is one in which we benefit from widespread connectivity of one gigabit per second, low latency and reliable performance. To keep pace with the expectations of the millennial generation, gigabit speed is an integral solution. Enabling experience-first solutions on every device will help to future-proof businesses as both employee and consumer expectations continue to evolve. Companies that harness faster, simpler processes and provide instant access to information will drive innovation and lead the market in a Gigabit Society with this experiential economy and workforce.
Moreover, enterprise connectivity will help enable this experience generation to live and work in ways that will ultimately create the successful businesses of tomorrow. So, what do these businesses of tomorrow look like, and how do we get there?
Quality of Life is Key
To appeal to millennial workers, we must equip them with the tools they need to enjoy life's experiences. Smartphone cameras and social media have decreased the value of material possessions while at the same time increasing the value of experiences. In fact, the Harris Poll also shows that nearly eight in 10 millennials say some of their best memories stem from an event or live experience they attended, and 69 percent believe attending live events or experiences make them more connected to other people, the community and even the world. Companies can no longer rely on brand loyalty or material perks for continued success. To reach and retain millennial consumers, businesses need to create a good experience. Being able to spend more time with loved ones or experiencing a new place is critical to the experience generation. Millennials also prize the ability to work remotely by connecting anytime, anywhere. In order to facilitate such positives, businesses must make it easy for millennials to connect with them, and they must meet millennials' needs.
Customer Experience Measured in Connectivity
For today's businesses, customer experience is more important than ever before. Every time there is a new, useful way of accomplishing something, the bar is set higher for businesses to achieve or exceed that standard. We're no longer living in a world where businesses are simply competing to create the best experience in their respective categories. Today's enterprise must measure up to the new standards being set across all markets.