By: Todd Cushing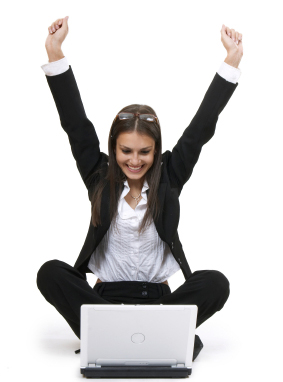 Over the last year, the COVID-19 pandemic has compelled many organizations to manage people and processes differently. Tech organizations in particular are just handling things differently, reinventing, rejiggering, and reshaping along the way. One constant, though, at least among technology-based companies, has been the commitment to the customer experience (CX).
CX for technology companies, including data centers, enables a positive experience that ultimately gives consumers what they want, while the businesses will also grow from that deeper understanding of their customers. This knowledge translates to close relationships of symbiosis. Tech companies gain the advantage of being able to stylize solutions that benefit both the company and its customers.
Changing customer expectations
Against the backdrop of these uncertain times, it is becoming more difficult to gauge customers' expectations and even to instill customer confidence in their products and services, which is key to driving customer loyalty. One of the challenges, according to Gartner, is that customer service strategies at tech companies have always been highly reactive, requiring customers to carry a heavy load to navigate diverse service channels, often without success. Unfortunately, this leads to low self-service containment and customer dissatisfaction.
These negative effects extend well beyond cost and the service experience, impacting the organization's revenue and its ability to cultivate loyalty and gauge overall profitability. Gartner research also revealed that a "dynamic customer engagement" (DCE) strategy bolsters customer service and supports tech leaders as they transform their service experience through personalized proactive conversations with customers.
Customer service leaders must implement DCE to overcome the weakness of reactive experiences and move to a proactive service approach. DCE enables organizations to deliver more diverse and differentiated service experiences. It helps service organizations transform data into insights to deliver next best actions to customers and transform the customer experience.
In another Gartner survey of more than 6,000 customers, only 13 percent of respondents report any type of proactive customer service. However, this same research shows that proactive customer service results in a full percentage point increase in the net promoter score, customer satisfaction score, and customer effort score.
Rethinking the customer experience
As service differentiation becomes more than a competitive advantage, customer service and support leaders need to rethink how they approach the service experience. Customer service expectations are increasing, and every interaction is an opportunity to increase loyalty and quell disloyalty. DCE allows service organizations the flexibility to address increasing service expectations and economic impacts while also increasing overall organizational resiliency.
The leaders at every technology business endeavor know the importance of keeping their customers happy and satisfied, but very few truly understand the value that providing a positive purchase decision-making experience can have on their bottom line—the customer experience value.
Growing customer expectations spur changes in company strategies. In the past years, pre-COVID, companies have begun to create deeper emotional connections with customers. At the same time, customer expectations have risen, and companies prioritize customer satisfaction accordingly, to increase profitability.
Building an effective customer experience is about a lot more than ensuring your customers receive the products and services that they desire in a streamlined fashion. It's also about creating contact and discourse with real people who can spread the word and grow your brand through their social media and offline interactions with family and friends.
Data center customer experience
Let's look at how understanding the intricacies of the customer experience plays out in data centers. Network traffic through the data center is reaching unprecedented levels and the quality of the user experience increasingly depends on the right IT infrastructure, robust peering options and access to high-speed connectivity. Typical customers include a content provider