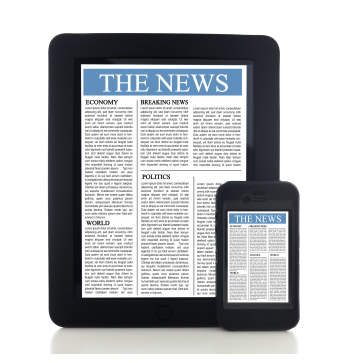 A year into the pandemic, we're gaining perspective on how the rapid shift to remote work, school and communications has changed demand for networks and connectivity. We heard this month from OpenVault on increased broadband usage and from Juniper Research on the boom in video calling during the time of COVID-19. We also heard from the Federal Communications Commission and its new acting chairwoman on how the US agency is stepping up expanded emergency access to keep households, schools and businesses connected during this time. This month's news also included a bounty of headlines on innovation in IoT, strategic partnerships, and advancements in smart cars and vehicle connectivity.
The top telecom industry news stories from the month are summarized below. To view all the news as it breaks, check out Pipeline's News Center or subscribe to receive our telecom industry news summary.
Customer Experience News
In customer experience news, Windstream Enterprise and Google are partnering to deliver intelligent CX. Windstream has enhanced its XCaaS service to include Mitel's Virtual Agent and Agent Assist solutions powered by Google Cloud Contact Center AI (CCAI). Windstream has also fortified its WE Connect portal with CX enhancements for customers and channel partners.
BT shared news that lies at the nexus of CX and network transformation. Engineers and IT experts from BT have played a vital role in helping the NHS deliver the biggest vaccination program in its history, by bringing high-speed fiber and Wi-Fi connectivity to more than 110 vaccination centers across England and Wales.
Network Evolution News
Network evolution news included a new report from OpenVault on increased broadband use during the time of COVID-19. Traffic on broadband networks rose by more than half and average broadband usage approached one-half a terabyte at the end of 2020, according to the Q4 2020 OVBI (OpenVault Broadband Insights) report issued by OpenVault. In a complement to these findings, Juniper Research released a new study on the video-calling boom. The number of mobile video-calling services reached 1.8 billion globally in 2020, rising from 1.2 billion in 2019. This represents a growth of 50 percent over 12 months as the need rose for remote communication services.
In the US, the Federal Communications Commission is working to expand the newly established emergency broadband program for struggling households. It is also advancing the next phase of the COVID-19 Telehealth Program and the Commission's efforts to collect more precise and granular broadband availability data.
FirstNet and AT&T are working in partnership to expand the United States' public safety network, which now covers more than 2.71 million square miles and includes new capabilities for first responders and the communities they serve, including urban, rural and tribal lands.
Impact and RouteTrust announced the successful rollout of an automated API for toll-free services. This will allow carrier customers to acquire, provision, and modify toll-free numbers on the network without requiring human intervention.
5G News
In 5G news, Telekom has set up Germany's first 5G standalone antenna site near Munich, the first in Germany with this technology. Elsewhere in Europe, network access solutions specialist Ekinops has successfully completed its first 5G business connectivity tests with Orange Business Services in the Orange Labs environment in France.
Collaborations also made 5G news. T-Systems and Ericsson have combined their expertise to offer a fully integrated set of campus network solutions, which the two companies will make available to partners worldwide. With the Georgia Institute of Technology, T-Mobile and Curiosity Lab at Peachtree Corners announced the creation of the 5G Connected Future incubator program. The incubator is designed to support the growth and development of entrepreneurs and startups as they work to build the next big thing in 5G.
In other 5G news, Gilat Satellite Networks announced the launch of its next-generation family of VSATs, Aquarius, supporting 5G networks and LEO/MEO constellations. The ultra-high-performance, multi-orbit VSATs provide over 2 Gigabits per second of concurrent speeds and support seamless satellite handover.