By: Xabier Miqueo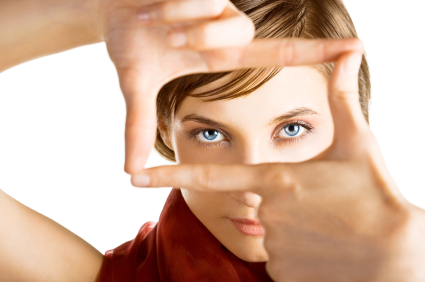 Well, we didn't see last year coming, did we? On Planet Telco, just as we were starting to pack our bags for the annual week in Barcelona in early 2020, COVID-19 arrived with a vengeance. And everything changed, quickly—not least the face of customer engagement. In fact, the pandemic has driven unprecedented shifts in customer engagement, both in terms of consumer behavior and digital adoption.
A year later and here we are in early 2021 again planning for the future. The question for marketers now is how will customer engagement continue to evolve in 2021? And how will the trends and practices that emerged in 2020 inform effective strategies going forward? I believe that a bolder vision for customer engagement is now emerging, one that's different and that looks beyond the pandemic and realizes the increasingly relevant role of loyalty and retention, both as key growth drivers and brand-building engines.
We can see the truth of this assertion by considering five key questions. These are, first, post-COVID-19, has a 'new' customer emerged and if yes, what does he or she look like? Second, how important are personalization and experimentation in the changed landscape? (Why? They're at the core of the change.) Third, does there need to be a more holistic approach to loyalty than before? Fourth, is investment in data-led engagement now table stakes for future success? And finally, fifth, how are customer expectations evolving, particularly in the area of omnichannel experiences? Let's investigate the answers. As with everything in marketing (and with a nod to Proust), they lie in the remembrance of things passed.
Changing journeys, new behaviors
COVID-19 has shaped a new consumer and the behavioral changes that characterize her will reshape consumer decision journeys. Companies need to accept and adapt to this reality fast. Why? Because the journeys of their customers are taking have changed rapidly, with 56 percent reporting new paths to research and purchase.
We can see this in the shake-up of the traditional media mix and the quickening shift to digital. Traditional marketing mainstays like out-of-home advertising and in-person engagement continue to decline; TV's comeback in 2020 may only be temporary. Customers have stepped back from the standard needs-hierarchy pyramid: today they are more concerned about basic needs and personal fulfillment than they are about luxuries. Needs are increasingly anchored on physiological health, value, and safety.
These realities are reflected in the changing channel mix, increasingly tilted towards e-commerce. Buying decisions are more deliberate and prioritize different products. Post-COVID, there's been a reduction in personal activities like traveling, visiting malls, attending events, and out-of-home entertainment. All of this means new communication channels. By extension, needs and habits have emerged, for instance streaming, more TV, radio and new ways of using them. This is evident in the 35 percent of Netflix consumption used for educational content.
Gaming's popularity is growing. Segments like digital fitness, learning, and well-being are booming. Telcos must jump onto the digital bandwagon and support it with special propositions (such as lending and installment of phones) without delay.
Analyst firm Forrester makes this point: "Spend on loyalty and retention marketing will increase by 30 percent as CMOs assert control over the full customer lifecycle. Marketers will reemphasize the value of their loyalty programs and will mature from frequency-based rewards programs to full-fledged loyalty programs. Already, media money is shifting into retention methods such as email, customer service, and to create products that drive growth. We predict that spend on loyalty and retention marketing will increase by 30 percent in 2021."
While the enterprise world will eventually return to a recognizable normal, 2020 cemented the reality that the new normal will be digital. With few exceptions, brands must now view their digital strategy not as a component of marketing, customer service, or product, but as the core driver of customer experience and business growth.