By: Jesse Cryderman

Anything, anytime, anywhere.
That's the expectation of today's mobile subscriber, and "anything" means a great deal more than voice and text. Despite communications networks originally being conceived to support voice, mobile networks these days are strained more by video than any other service. Delivering reams of streams without significant latency or quality loss is one of the biggest challenges facing wireless communications service providers (CSPs). Surprisingly, not far behind mobile video as a pain point is the increasing growth of upstream data traffic generated by mobile cloud applications.
Like most things digital, the cloud has gone mobile. The demand for mobile cloud, combined with wildly popular social and enterprise networking applications and peercasting services like YouTube, is pushing greater amounts of mobile traffic upstream than ever before. Thanks to the simplicity and pervasiveness of mobile click-to-cloud applications like Evernote and Dropbox, user-generated content is being uploaded at an astounding rate, and it's changing the way that mobile networks are strained.
In order to ensure quality of service (Qos), deliver a compelling customer experience, extract value from the mobile cloud, and retain a prime spot in the new digital-services economy, CSPs must have a plan in place to manage the click-to-cloud mobile revolution.
The cloud is a two-way street
Imagine the cloud as a major metropolitan area. Workers travel downtown to perform their duties — financial trading, legal wrangling, regulatory decision making — then leave once the work is complete. The roads in and out of major cities have the same number of lanes to accommodate traffic in and out of the business center. In our thought experiment, these roads are the network transport to the cloud.
One highway into downtown, two directions, four lanes each way — it makes sense. The problem is that this is not how mobile networks were imagined. In fact, capacity planning allocates much greater bandwidth and throughput to the downstream than the upstream in virtually all major mobile data networks. One can easily ascertain the difference in "lane capacity" by downloading and running applications like Speedtest, created by network test specialists Ookla. On many mobile networks it's common for the downstream link to deliver four to ten times more speed and capacity than the upstream link.
This is for good reason: traffic usage patterns for mobile data have traditionally been heavily weighted toward the downlink. Consequently, customer experience is often tied to download speeds — get the video to the handset faster and you have happier customers. After all, isn't most of that uplink traffic generated by subscribers using popular over-the-top (OTT) offerings that cannibalize traditional service revenues?
Not exactly. Upstream pipe isn't clogged with Skype, WhatsApp or other next-gen versions of traditional communication services. As you can see in figure 1 below, Skype and Google Talk are responsible for less than 4 percent of upstream mobile traffic in North America.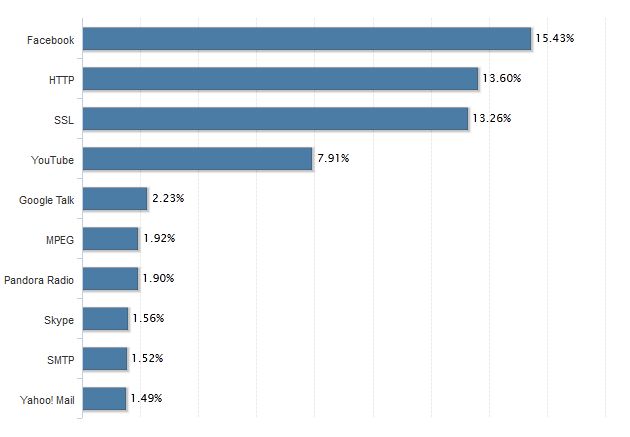 Fig. 1: Leading Generators of North American Mobile Upstream Traffic, 2012 (Source: Sandvine)