By: Johannes Watzl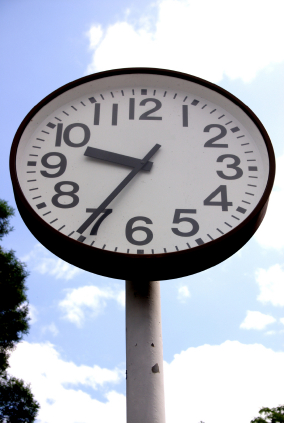 Cloud computing, a young, game-changing business, has brought about new opportunities for IT organizations, not to mention service providers and their customers.
Supported by the advent of technologies like virtualization, cloud computing emerged from the world of outsourcing and application services, but in contrast to traditional IT outsourcing, cloud computing offers scalability, often referred to as flexibility or elasticity available on demand. The scaling is two-dimensional: the number of resources can be increased or decreased at any time and for any length of time. This is important in order to respond to changing demand, such as peak loads; in traditional scenarios peak loads are covered by overprovisioning, which implies idle resources during non-peak times.
Due to its strong impact on current business operations and the corresponding benefits, the cloud computing market is growing quickly. Enterprises all over the world are seeking to reduce their costs by turning their capital expenditures (CAPEX) into operational expenditures (OPEX). Another driving force is the rapid pace of change in the field of IT due to the short half-life of hardware and software technologies. This especially applies when cutting-edge technologies are mandatory and therefore require shorter investment cycles.
Despite all these advantages, there are several important topics that need to be considered when moving to the cloud. The three most critical concerns are security, legal issues and interoperability.
The drive toward cloud standards
When deciding on a particular cloud service, consumers are often locked in by their provider's operating proprietary technologies, such as hypervisors, interfaces and data formats. Additionally, the services offer proprietary functionalities, and the ways of pricing and billing are different, as are providers' descriptions of their cloud services. These individual offerings impede the comparability of cloud services, preventing a smooth, easy cloud-provider switch.
The data transfer in provider-switching or data-export scenarios can be a problem, one caused by the lack of standardized processes handling the export, transfer and import of a client's data. Despite the different export and import formats, the responsibilities for data transfer are not typically clear. At the moment, a client has to take care of all issues related to transfer and conversion.
In order to solve the comparability and interoperability challenges in cloud computing, it is absolutely urgent to deploy existing standards and develop new ones. The fact that standards are the way to go has been picked up by several institutions, including governments, leading them to develop strategies for cloud computing.
The landscape of cloud standards
The European Commission (EC) is enforcing open standards for clouds in business, government and science as one of the pillars in the Digital Agenda for Europe. The EC has founded several projects driving standardization in cloud computing, evaluating existing standards as well as contributing to working groups developing standards. An initiative highlighted by Neelie Kroes, vice president of the EC, is the SIENA project, which has published the SIENA Roadmap on Distributed Computing Infrastructure for e-Science and Beyond in Europe.
In the U.S. the National Institute for Standards and Technology (NIST) has a leading role in cloud standards strategies. It has established groups working on a broad range of topics and has published several documents, including a definition of cloud computing and a reference architecture for it.