By: Ittai Bareket, CEO of Netformx, Michael Fitz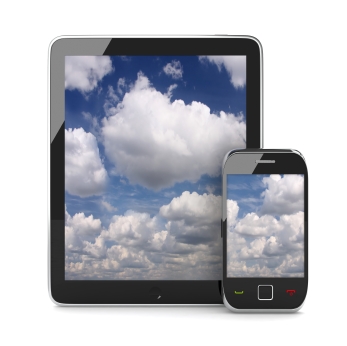 Communications service providers (CSPs) have historically focused on making order management for consumer services more efficient, faster and easier to use. Meanwhile, demand for services provided to enterprises grew quickly as the design and ordering of enterprise services became increasingly complex and was no longer suitable for previously used manual processes relying on spreadsheets, simplified network diagrams and knowledge trapped in the heads of individuals. This created inefficiencies and the potential for errors in network design and provisioning, which directly impact profitability; solving this profitability challenge has been imperative as cloud-based and hosted-service deployments continue to accelerate.
Two-thirds of the world's data centers moving to the cloud in four years
Global cloud traffic is growing by leaps and bounds. Cisco's second annual Global Cloud Index forecasts global data-center traffic to grow fourfold between 2011 and 2016 and reach 6.6 zettabytes annually — the equivalent of 92 trillion hours of streaming music, or about 1.5 years of continuous music streaming for every person on the planet in 2016.
Cisco also predicts that global cloud traffic, the fastest-growing component of data-center traffic, will grow sixfold — a 44 percent combined annual growth rate (CAGR) — from 683 exabytes of annual traffic in 2011 to 4.3 zettabytes by 2016. Global cloud traffic will account for nearly two-thirds of total global data-center traffic.
"This year's forecast confirms that strong growth in data-center usage and cloud traffic are global trends, driven by our growing desire to access personal and business content anywhere, on any device," said Doug Merritt, senior vice president of corporate marketing at Cisco. "When you couple this growth with projected increases in connected devices and objects, the next-generation internet will be an essential component to enabling much greater data-center virtualization and a new world of interconnected clouds."
Achieving profitable enterprise services
Now that CSPs have transformed their back-office systems to speed up the ordering of high-volume, low-complexity consumer services, they need to turn their attention to enterprise services. Addressing the profitability of these services is critical, given the industry's growing migration to cloud services. A major ingredient for success hinges on accelerating time-to-market by automating presales proposal generation and reducing provisioning errors. This means big changes to the costly and inefficient manual presales processes used by most CSPs.
Service providers need to streamline the sales process, reduce design errors and improve collaboration throughout their organizations. In addition, profitability demands near-flawless workflows from presales all the way through deployment.