By: Jesse Cryderman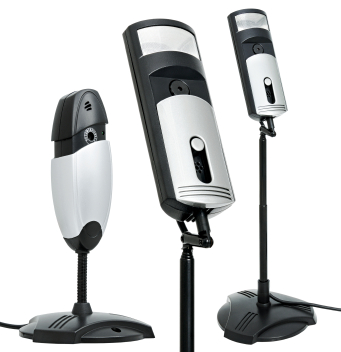 "An optimist stays up until midnight to see the new year in. A pessimist stays up to make sure the old year leaves." —Bill Vaughn
Around the world the dawn of a new year signals a time for resolution, giving us a chance to reflect on the changing landscapes that affect us most. In telecom's recent history we've seen communications needs change dramatically. In 1992, only 3 percent of the US population had cell phones, and the main task for phone companies was to manage my favorite acronym of all time, POTS, otherwise known as plain old telephone service. A decade later mobile broadband data networks were still in development.
As we step into 2013, connectivity is delivered over a variety of transports, it's mobile and nearly ubiquitous, and voice telephony is now just a small piece of the communications puzzle. This is especially true in the business world; as the modern
workforce continues its exodus from fixed addressability to distributed nomadism, virtual meetings, video conferencing, VoIP, telepresence, instant messaging, and collaboration platforms have become table stakes for business customers. Today unified communications and collaboration (UC&C) solutions are more than just a way for businesses to reduce the total cost of ownership (TCO) of their communications needs; UC&C can improve customer satisfaction, boost employee efficiency, decrease the length of project cycles, and accelerate the speed at which new ideas hit the market.

At the same time, the evolution of the cloud has fast-tracked the growth of UC&C and given business customers a fourth option for their unified communications needs (hosted, outsourced and managed services being the first three). It's also given communications service providers (CSPs) an additional avenue from which to deliver their UC&C offerings and opened the door to some unique partnerships. Pessimists continue to assail the stability and security of cloud-delivered solutions, but an optimistic view balanced by the latest market research and case studies shows that CSPs can leverage the cloud while dramatically improving their UC&C portfolios.
Meeting on the cloud
According to the latest research from Forrester, cloud-delivered UC&C is the fastest-growing segment in the $42 billion market: "Over the next six years, cloud-delivered collaboration services will grow by an average of 14% per year; by 2018, they will represent 35% of the total collaboration services market." As illustrated below, the cloud and managed-service solutions offer the best path forward in the UC&C market.