By: Becky Bracken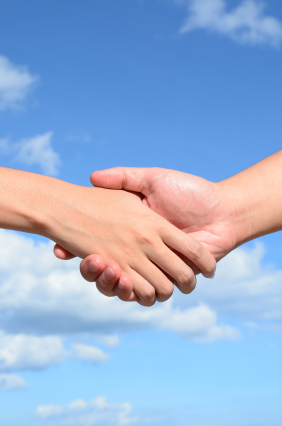 What do you do when your customer wants cloud applications and services you don't have yet? It's a real dilemma facing communications service providers (CSPs). The cloud isn't part of their original business - it's an entirely new animal to tame.
It's a mobilized world, and customers want to be able to access their data and services anywhere, everywhere, and in real time. Similarly, applications including data analytics and other network intelligence tools require a virtualized, dynamic environment in order to realize the operational cost savings and reduced customer churn they promise.
Regardless of whether they're customer facing or not, applications are where the action is, and the cloud is really just a quick, efficient, affordable means of delivery. Cloud application platform players like VMware are increasingly becoming critical partners in launching cloud services in a completely new virtual environment where past headaches surrounding geography, hardware, integration and roll-out speed for new services simply evaporate.
Cloud technology and solution providers like VMware are enabling IT departments to shift their investment from hardware to innovation. Its vFabric solution provides a framework to quickly build next-generation cloud applications and manage them in the cloud, all without having to scrap existing infrastructure.



VMware's brave new world
"It's a brave new world," says Sanjay Kumar, head of telecommunications industry solutions at VMware. "Virtualization isn't just a nice to have, it's a huge CAPEX [capital expenditures] saver and critical to enabling cloud infrastructure. Similarly, [there's a] need to develop agile and elastic applications using modern application platforms, frameworks and fast-data solutions to recognize huge CAPEX and OPEX [operating expenditures] savings and quicker time-to-delivery of cloud applications designed to work in our mobile world." Virtualization and cloud application platforms help in developing and deploying the new services CSPs are quickly relying on to boost ARPU, to say nothing of the bottom line.
Agile IT environments aren't just a response to a new way of doing business in the telecommunications space - they are the new business. The ability for IT departments to innovate and evolve to meet new business challenges will continue to be the difference maker for CSPs. VMware's history is steeped in the innovative open-source tradition, which optimizes its vFabric Cloud Application Platform solution. The open-source Spring framework is used by more than 50 percent of Java developers worldwide, and vFabric's earliest founders include Spring pioneers. It's that spirit of innovation that makes VMware a good partner for CSPs in search of a new way to do business.
"CSPs are looking for partners that are part of the new generation of solutions," Kumar says. "If you are looking for that can take you to a new level of innovation, that's our heritage at VMware."