By: Jim Schakenbach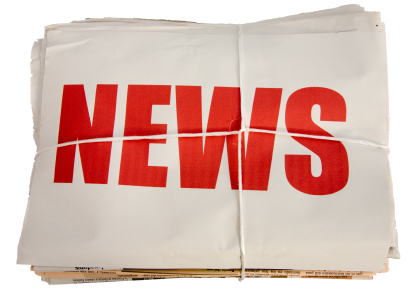 Even as summer winds down, the news across the telecommunications industry continues to be hot, with the FCC back in the headlines, consumer threats continuing to make news, and the evolving relationship between telecommunications and television.
FCC activity heats up
There was a lull in Federal Communications Commission action during the early, lazy days of summer, but things got a little more active in August.
The Commission announced it had reached a Wi-Fi router investigation settlement with TP-Link. The company will pay $200,000 and has agreed to adopt robust compliance measures to ensure that its existing and future Wi-Fi routers are in compliance. TP-Link has also agreed to work with the open-source community and Wi-Fi chipset manufacturers to enable consumers to install third-party firmware on their Wi-Fi routers.
A group of nine U.S. senators from rural states expressed concerns this month about the FCC's business broadband proposal. The senators urged the commission to use the most up-to-date data in its analysis of competition in the business broadband market. They noted that new regulation will properly serve the public interest only if the FCC relies on the most accurate information to measure competitive markets accurately and ensure that the regulations for noncompetitive markets are based on the real cost to provide service.
The FCC this month made several moves to ensure all citizens are provided easy access to a broad range of communication services. The commission announced that it has adopted an order to make permanent its program providing communications equipment to low-income individuals who are deaf-blind. The commission launched the National Deaf-Blind Equipment Distribution Program (NDBEDP), also known as "iCanConnect," as a pilot program in 2012.
The commission also signed an agreement to eliminate historic preservation reviews for small facility deployments, reducing time and cost barriers to 5G small cell and DAS build-out and facilitating the development of infrastructure critical to ensuring American leadership on next-generation wireless service (5G).
In an effort to improve control over
wireless radio licensing
and use, the FCC announced the Canadian Pacific Railway Company will pay a settlement of over one million dollars for failing to get authorization to operate more than 100 U.S. wireless radio facilities and transfer control of 30 wireless radio licenses. The railroad voluntarily notified the commission of its unintentional infraction after discovering it during an internal audit.
Two major staff changes in August signaled the commission's intent to embrace the technological evolution of communications. FCC Chairman, Tom Wheeler, announced his intention to appoint Paul de Sa as chief of the Office of Strategic Planning and Policy Analysis, stating, "Paul has a rare combination of business insight, technical expertise, and policy experience that will make him an invaluable addition to our team. Paul is the ideal person to lead OSP as we pursue our agenda of promoting innovation and competition and protecting consumers."