By: Tim Young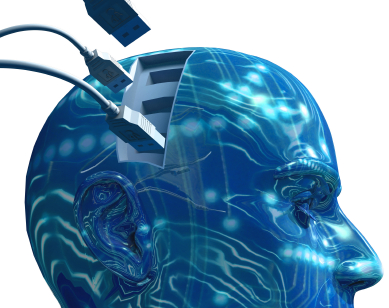 Two and a half exabytes. That's 2.5 billion GB, and
by some estimates
, it's how much data is being generated every single day.
It's far too much for any human eye or mind to take in, and as pretty much every Big Data article written in the last decade or so will tell you, automation is necessary—even vital—for getting a handle on such a massive glut of information.
The need for an automated response to complex data is one of the many forces driving an increased enthusiasm for artificial intelligence. And, AT&T appears to be on board.
In a recent blog post in the AT&T Innovation Space, Mazin Gilbert, Assistant Vice President, Intelligent Systems and Platform Research at AT&T Labs, discusses how the company has been working with AI for more than two decades.
At AT&T, they're working to embed AI-based software agents in the network. "By embedding intelligence within our network," writes Gilbert, "we'll have the potential to create AI applications overnight. AI apps range in complexity, but the creation today typically takes several months by expert individuals."
It's a reciprocal relationship, really. AI systems need massive amounts of data in order to learn. And stockpiles of data need an automated analysis in order to be of any use to the business who collect that data.
AT&T is by no means alone. AI
will figure into
BT's ongoing work toward its "SuperAgent 2020" concept, helping to automate elements of the customer service experience while leaving the complex, emotionally-charged elements to highly-trained humans. Deutsche Telekom subsidiary T-Systems has
deployed its self-training
(no pun intended) algorithms to predict departure times for Deutsche Bahn, a passenger train line with more than 2 million scheduled daily stops. Softbank has leaned hard into AI, and is
even planning on loading
its home robot, Pepper, with IBM Watson and using the smart little bot to work its way into the U.S. market.
IDC predicts that the AI market will hit $40 billion by 2020. Deloitte Global predicts that by end-2016 more than 80 of the world's 100 largest enterprise software companies will have some sort of cognitive technologies embedded in their products, which represents a 25 percent increase on the last year. And they predict that by 2020, that will rise to 95 out of 100.
And according to a survey by the MIT Sloan Management Review of enterprises with at least $500M in sales, 76 percent say they are targeting higher sales growth with machine learning, and 40 percent have already implemented machine learning to improve sales and marketing performance.