By: Jim Schakenbach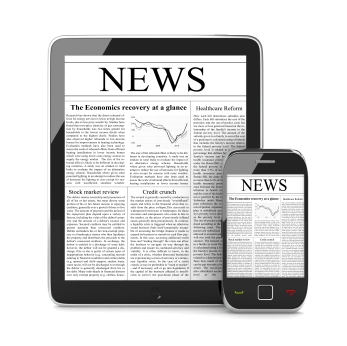 The summer is all but behind us, but there are no telecommunications doldrums in sight. The big news in July began with Ericsson's CEO Hans Vestberg suddenly stepping down, temporarily replaced by company CFO Jan Frykhammar.
The company released a statement from the Board of Directors in which board chairman Leif Johanssan said, "Hans Vestberg has led the company for seven years through significant industry and company transformation. Hans has been instrumental in building strong relationships with key customers around the world and his leadership and energy have been an inspiration to employees and leaders across Ericsson. However, in the current environment and as the company accelerates its strategy execution, the Board of Directors has decided that the time is right for a new leader to drive the next phase in Ericsson's development."
The other big news of the month immediately followed the Ericsson announcement. Verizon announced it will acquire Yahoo's operating business for almost five billion dollars in cash. The company announced it has entered into a definitive agreement under which it will acquire Yahoo's operating business for approximately $4.83 billion in cash. The acquisition of Yahoo will put Verizon in a highly competitive position as a top global mobile media company and help accelerate the company's revenue stream in digital advertising. Yahoo will be integrated with AOL under Marni Walden, EVP and President of the Product Innovation and New Businesses organization at Verizon.
An insecure world
Current events have revealed the world to be a deeply unsettled and insecure place right now and that was reflected in a variety of news stories about network and mobile security.
A new BT and KPMG report warns of emerging threats from profit-oriented, highly-organized cyber-criminal enterprises that are posing an increasingly dangerous threat to legitimate digital enterprises. Only 20 percent of IT decision makers in large multinational corporations are confident that their organizations are fully prepared against the threat of cyber-criminals. The vast majority of companies feel constrained by regulation, available resources, and a dependence on third parties when responding to attacks, according to the report.
Increasingly-organized criminals are finding new ways to do harm. A new report released in July by Corero Network Security indicates that 80 percent of European businesses could be threatened by DDoS cyber-extortion over the next year.